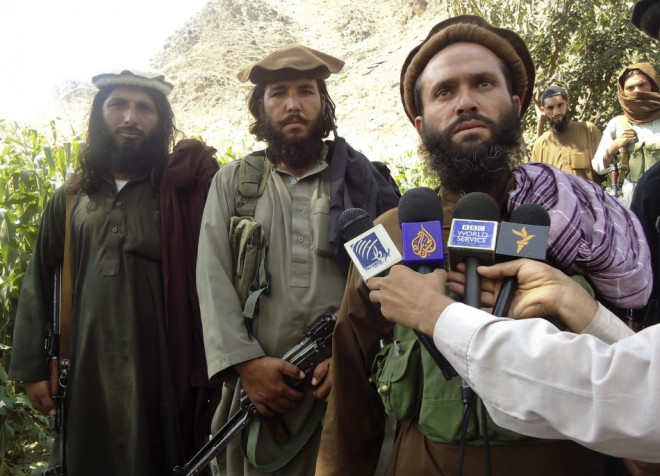 The Pakistani Taliban has refused to extend the ceasefire with Prime Minister Nawaz Sharif's government, but said they were still open to dialogue.
Tehrik-e-Taliban of Pakistan (TTP) had extended the month-long ceasefire, which began on 1 March to 10 April, but complained that it did not get the expected response.
"The government failed to show any progress on our basic and just demands," Shahidullah Shahid, a TTP spokesman was quoted as saying by Bloomberg.
The ceasefire was initiated by the government to make peace with the militant organisation, which has ravaged Pakistan for over ten years
The Taliban wants the implementation of a strict version of Islamic law, and the release of around 300 people imprisoned for suspected links with militants. TTP claims the prisoners are non-combatants and family members of terrorists.
Governor of Kyber-Pakhtunkhwa, Shaukatullah Khan, told CNN that about 19 of the Taliban associates were set free as part of an informal friendly agreement. However, the Taliban allege that the government killed over 50 of their members in jail during the ceasefire.
Pakistan had assured the Taliban that 13 more of the "non-combatant" prisoners would be released to carry on with the peace process, but the TTP claims that there was "no development" from the side of the government over other of its demands.
The Pakistani Taliban has also asked for a "peace zone" from where the country's troops must be withdrawn.
Umer Khalid Khurrsani, one of the top commanders of the group, said that the government was also not in favour of implementing the Sharia law, which made it imperative for them to wage jihad so that the country abided by Islamic rule.
The TTP opposes Pakistan's alliance with the US, and has killed thousands of people in a decade-long insurgency.
The ceasefire had earlier broken down in March when the Taliban launched a series of attacks on security personnel and civilians, following which the government had declined to meet the TTP for a scheduled discussion on 26 March.
After ending the ceasefire with the government, the TTP still wants the dialogue process between the state and the militants to continue.
"However, the talks process will continue with complete sincerity and seriousness, and whenever a clear development comes from the government side, the TTP will not hesitate to respond with a serious move," TTP statement said.
Meanwhile, Sharif is under popular pressure to rein in the ongoing violence in the country, and holding talks with the militant groups was one of his main pre-election campaign pledges last year.