A Pakistani woman has died after being beaten by fake "spiritual healers" who promised her husband she required an exorcism to fix her ailing health.
Nazar Hussain agreed to the measure after believing his wife Soraiya Begum had been possessed by evil spirits, known as "djinns" in Muslim folklore.
However, the bogus healers — known as "Pirs" and named in local media as Amaanullah and Abdul Hameed — instead beat Begum with sticks, tied her upside down to a tree and blew smoke at her even when she was screaming in agony.
Nazar told police he was unable to stop the two men once the 'exorcism' began, and Begum, despite being taken to hospital, later died from her injuries.
Local police said the suspects would be arrested following a post-mortem but the men responsible have reportedly fled.
In some areas of Pakistan, Islamist beliefs are sometimes intertwined with other superstitions, leading to tragedies similar to the tragic death of Begum.
Dr. Mohammad Sultan, Head of Department of Psychiatry at Khyber Medical College Peshawar, told Geo.tv Begum probably had a common mental illness that could have easily been diagnosed by a medical professional.
"Given her symptoms, it is likely that she was suffering from schizophrenia," said Sultan.
"It is sad that ignorance still prevails in our society about treatable medical conditions where people live normal lives if given the proper medical attention they require. I cannot understand why in a place like that, where multiple qualified psychiatrists are practising and offering free-of-cost treatment, people still end up going to these so-called faith healers."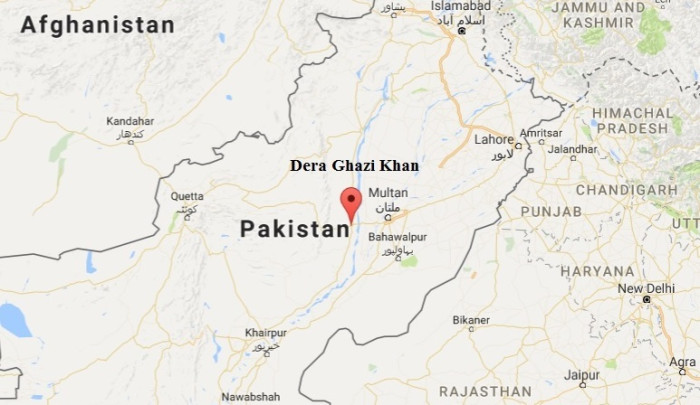 In May 2016, a 16-year-old girl called Sara died in Karachi after being taken to a Pir by her mother, desperate to treat her apparent "psychosis" so she would receive more marriage proposals.
Instead the Pir raped and tortured the girl for four days before breaking her neck and told her mother evil spirits had done it, The Mirror reported.