Palantir provides ICE with 'mission critical' software to further Trump admin deportations – Report
Palantir's technology allegedly provides ICE agents with access to databases of the FBI, DEA and others.
Peter Thiel's firm Palantir is reportedly providing US Immigration and Customs Enforcement (ICE) agents with technology that may become the backbone of the Trump administration's deportations. The firm was reportedly awarded a $41m contract by ICE in 2014 to develop a new intelligence system called Investigative Case Management (ICM), which is slated to become fully operational by September 2017.
Palantir's ICM is deemed "mission critical" to ICE, indicating that the agency will likely not be able to function effectively without the program, according to a report by the Intercept. Government funding records reveal that ICM provides ICE agents access to a vast "ecosystem" of data to help immigration officials in identifying targets and creating cases against them. ICM also provides ICE agents with access to databases managed by other federal agencies, including the Federal Bureau of Investigation (FBI), the Drug Enforcement Administration (DEA) and the Bureau of Alcohol, Tobacco, Firearms and Explosives (ATF).
ICM also provides ICE agents with targets' personal and sensitive information such as background on schooling, employment, family relationships, phone records, immigration history, biometrics data, criminal records as well as home and work addresses.
"What we have here is a growing network of interconnected databases that together are drawing in more and more information," said Jay Stanley, a privacy expert at the American Civil Liberties Union. "If President Trump's rhetoric on mass deportations is going to be turned into reality, then we're going to see these tools turned in that direction, and these documents show that there are very powerful and intrusive tools that can be used toward that end."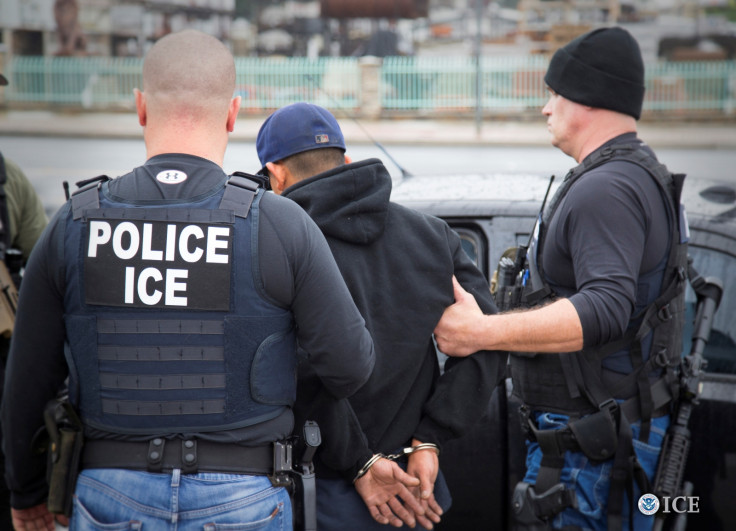 According to the Intercept report, documents reveal the key role Palantir plays in furthering ICE's mission of deporting millions of immigrants. ICM relies on two primary intelligence systems, both of which have been developed or supported by Palantir.
ICM also provides access to the US Customs and Border Protection's (CBP) "Analytical Framework for Intelligence" (AFI), which some privacy advocates believe may fuel Trump's "extreme vetting" of prospective visitors to the US.
"When Trump uses the term 'extreme vetting', AFI is the black-box system of profiling algorithms that he's talking about," Edward Hasbrouck of the Identity Project, a civil liberties initiative, told Intercept reporter Spencer Woodman last year. "This is what extreme vetting means."
Funding documents also reveal that one of the intelligence systems that ICM relies on, called "Falcon", gives access to services provided by Israeli phone hacking firm Cellebrite, which was recently compromised by an alleged vigilante hacker.
The scope of Palantir's ICM program highlights the intrusive and expansive surveillance powers that will soon be in the hands of ICE agents under the Trump administration. ICE and Palantir are yet to comment on the matter. IBTimes UK has reached out to Intercept's Woodman for further clarity on the matter and will update this article with his comments.
© Copyright IBTimes 2023. All rights reserved.