US Department of Labor sues Silicon Valley firm Palantir for alleged hiring discrimination against Asians
The firm is considered one of Silicon Valley's most secretive and valuable companies.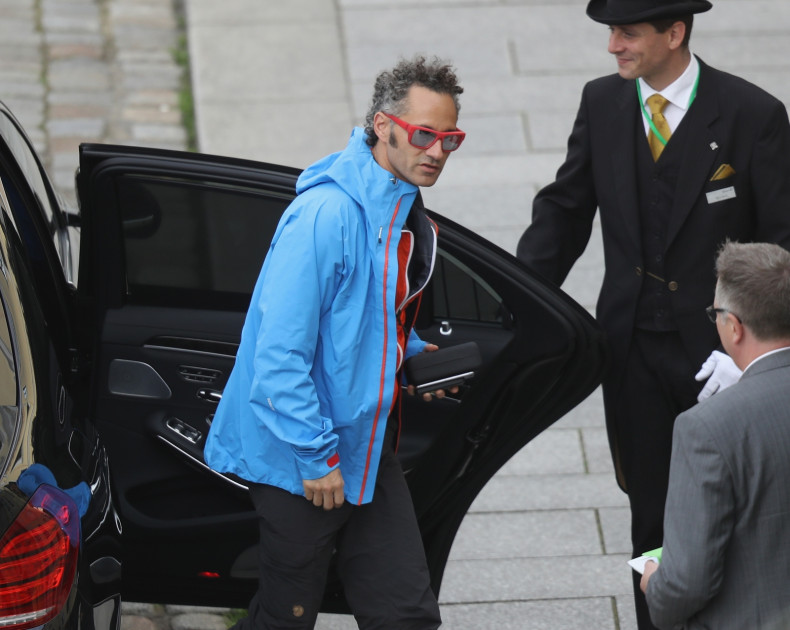 The US Department of Labor has filed an administrative lawsuit against Silicon Valley firm Palantir Technologies alleging that the firm has discriminated against Asian job applicants since 2010. Co-founded in 2004 by influential investors and entrepreneurs Peter Thiel and Joe Lonsdale, the privately held data-analytics and security firm helps government agencies uncover financial fraud and track down terrorists including slain al-Qaeda chief Osama bin Laden.
Considered one of Silicon Valley's most secretive and valuable companies, Palantir raised $880m (£675m) in funding last year at a valuation of about $20bn.
"Federal contractors have an obligation to ensure that their hiring practices and policies are free of all forms of discrimination," Patricia Shiu, director of the Office of Federal Contract Compliance Program (OFCCP), said in a statement. "Our nation's taxpayers deserve to know that companies employed with public funds are providing equal opportunity for job seekers."
The tech firm has denied the allegations. "We are disappointed that the Department of Labor chose to proceed with an administrative action and firmly deny the allegations," Palantir said in a statement. "Despite repeated efforts to highlight the results of our hiring practices, the Department of Labor relies on a narrow and flawed statistical analysis relating to three job descriptions from 2010 to 2011."
Filed with the department's Office of Administrative Law Judges, the lawsuit follows a compliance review by the OFCCP which inspects the number of applicants for a particular position compared with applicants' demographics for signs of discrimination and possible violations. The government filed the complaint after the department was unable to resolve the case through a conciliation process with Palantir.
Citing multiple instances of bias, the lawsuit alleges that Asian job candidates "were routinely eliminated in the resume screen and telephone interview phases despite being as qualified as white applicants". The suit also notes that the majority of Palantir's hiring for these positions came from an employee referral system that also "disproportionately excluded Asians".
In one instance cited by the government, the company reviewed a pool of over 130 qualified applicants for the position of QA engineer intern, approximately 73% of whom were Asian. However, Palantir hired 17 non-Asian applicants and just four Asian applicants.
"The likelihood that this result occurred according to chance is approximately one in a billion," the suit states.
The lawsuit seeks to end the hiring practices and receive complete relief for the affected class "including lost wages, interest, retroactive seniority and all other lost benefits of employment".
The office could also potentially request cancellation of Palantir's federal contracts and bar it from entering into future contracts. The company provides software and data analysis services under federal contract to the Federal Bureau of Investigation (FBI), the US Special Operations Command and the US Army among others and has been party to an estimated $340m in government contracts since the beginning of 2010.
The suit also comes amid increasing scrutiny into Silicon Valley's hiring practices and workforce diversity that has long received criticism for its lack of representation.
According to a recent report from the Equal Employment Opportunity Commission, US tech companies employed more white employees than the overall private sector - 69% compared to 63% respectively. About 14% of Asian employees were employed by the tech industry compared to just 9% in the overall private sector. In the executive category, whites made up 83.3% while Asian-Americans accounted for just 10.5%.
While many major tech companies have publicly committed to increased diversity and continue to release diversity statistics, many experts and advocates have criticised the industry for not doing enough to build diverse workforces. Multiple tech giants including Facebook, Twitter and Microsoft have been hit with various discrimination lawsuits in the past.
"Those kinds of cases are difficult to bring on an individual basis so it's very helpful to see the department focus on systemic issues," employment and civil rights attorney Cliff Palefsky told USA Today. "Hopefully the case will be successful and that the mere fact of them bringing it will have a deterrent effect on others."