Peter Thiel's Palantir allegedly helped NSA spy programme XKeyscore, new Snowden documents reveal
The CIA's venture capital branch In-Q-Tel reportedly invested in Palantir.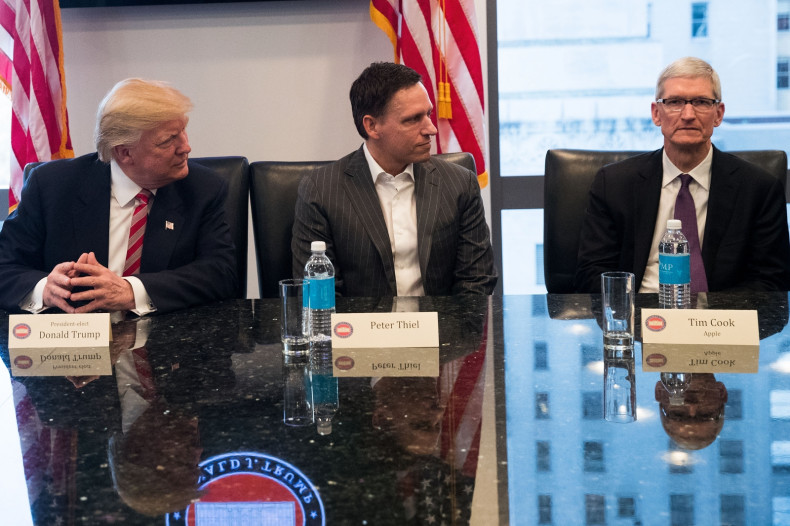 Silicon Valley billionaire Peter Thiel's company Palantir reportedly helped the NSA "expand and accelerate" its global spy programme Xkeyscore, according to previously undisclosed documents provided by NSA whistleblower Edward Snowden.
Palantir reportedly sold its services to the NSA and helped streamline a vast trove of surveillance data.
According to a report by the Intercept, the NSA's XKeyscore programme is one of the most invasive surveillance programmes and is capable of intercepting a wide array of communications and other data. Among other things, Xkeyscore collected data including, emails, chats, pictures, documents, voice calls, webcam photos, web searches, botnet traffic and more.
Palantir reportedly helped create a visual mapping software for XKeyscore, which would allow people using the surveillance programme to identify social connections and ideological groupings, by examining people's online activities, including monitoring social media accounts.
The CIA's venture capital arm, In-Q-Tel, was also an early investor in Palantir, indicating that the firm was always looking to sell its services to the government. According to a report on Palantir by GCHQ, which the firm also hoped to gain as a client, "Palantir are a relatively new Silicon Valley startup who are sponsored by the CIA," the report began. "They claim to have significant involvement with the US intelligence community, although none yet at NSA."
The GCHQ report also said that officials who were provided a demo of Palantir's software were "very impressed". They also noted that the firm "has been developed closely internally with intelligence community users (unspecified, but likely to be the CIA given the funding)."
According to the Intercept's report, by 2010, three members of the "Five Eyes" spy alliance between the US, the UK, Australia, Canada and New Zealand were making use of Palantir to help collect and process data from across the globe. The firm's software allegedly allows Five Eyes spies to help understand massive amounts of data, which may otherwise have been incomprehensible or extremely time consuming to analyse.
However, Palantir's website claims that the firm is committed to "protecting privacy and civil liberties." Thiel currently serves as an advisor to President Donald Trump, which has created a distance from his peers in Silicon Valley, most of who differ with Trump's views on immigration and trade.
Palantir has, in the past few years, secured over $1bn in federal government contracts. However the firm remains reluctant to disclose much, if anything, about its clients and the nature of the work involved.