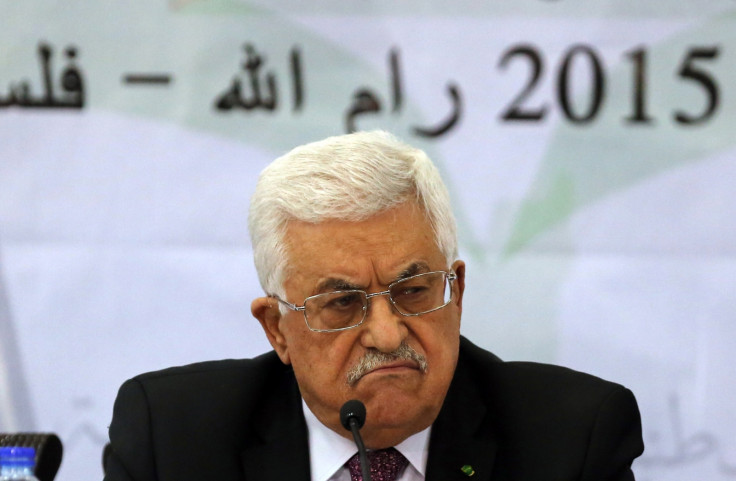 The Palestinian Authority (PA) and Hamas are still engaged in a dialogue as part of the unity deal signed last year, despite reports that the PA arrested dozens of members of the Islamist movement in the West Bank, a senior official in the Palestinian Liberation Organisation (PLO) has told IBTimes UK.
Sixty members of Hamas were arrested throughout the West Bank, according to AFP news agency, which cited a source from the Hamas headquarters in the territory. Israeli security officials told Haaretz that the wave of arrests was ordered directly by PA president Mahmoud Abbas to prevent potential terror attacks that would give the upcoming Israeli election to ruling Likud party of Benjamin Netanyahu.
Hamas denounced the PA for the arrests in a statement issued by Ismail al-Askar, senior official in the Gaza Strip. "The continued security coordination with Israel constitutes national treason by the PA and sticks a knife in the back of the Palestinian people," he said, adding that the arrests was the biggest round-up in years.
Haaretz speculated that the PA carried out the security operation to avert possible terrorist attacks that could shift votes from Labor Party leader Isaac Herzog, co-founder of the centre-left Zionist Union along with Tzipi Livni, to Netanyahu's conservative Likud Party ahead of the Israeli elections next week.
A precedent of this scenario took place in 1988, when the firebombing of a bus in Jericho before the Knesset election, which killed five israelis, shifted votes from Labor to Likud at the last moment, according to reports.
But a senior official in the PLO, who spoke in condition of anonymity, said the Palestinian authority does not have a favourite candidate in the elections. "Do you think things would change for the Palestinians if we had Herzog as prime minister?" he said, dismissing the rumours around the arrests as "Netanyahu electoral propaganda".
The official said the Fatah party, which dominates the PA, is still in talks with Hamas, which rules in the Gaza Strip and that the unity deal signed last April still holds ground.
"There's dialogue with Hamas," he said. "We used to believe that Hamas was one movement. Now we have realised that there's more than one Hamas. One faction truly believes in national unity. The other faction is linked to the Muslim Brotherhood."
Under the unity deal, Hamas was supposed to relinquish control of the Gaza Strip and pave the way for Palestinian general elections by the end of last year. But the Gaza war between Hamas and Israel and other disputes delayed the operation.
Mutual recrimination and multiple attacks on Fatah leaders in Gaza also caused tensions between the two parties. The homes of the leadership in Gaza of Fatah was targeted by coordinated bomb blasts last November.
According to Hamas, the latest arrests were a response to the detention of a senior PA official by Hamas security forces in the Gaza Strip.