US executes Texas 'Vampire Killer' Pablo Lucio Vasquez who drank blood of 12-year-old victim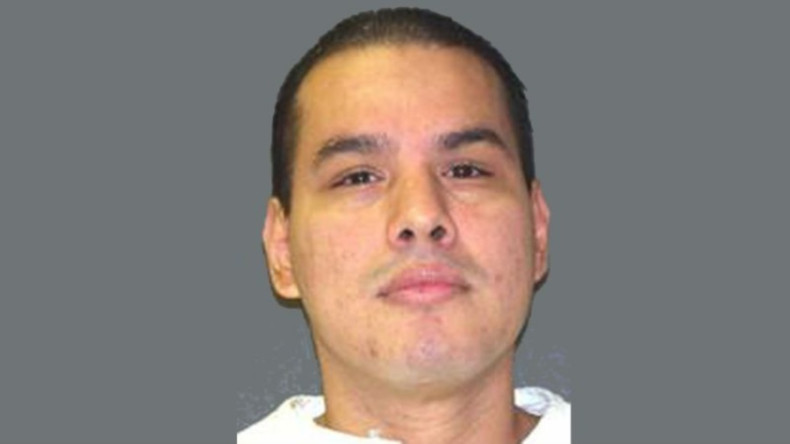 A Texas man who horrifically murdered and dismembered a 12-year-old boy and even drank his blood while he was still alive has been executed by lethal injection. Pablo Lucio Vasquez told officers that he had heard voices telling him to kill young David Cardenas on 19 April 1998 in Donna, Texas, close to the Mexican border.
In a particularly brutal attack, Vasquez murdered the child by hitting him over the head with a metal pipe before cutting the boy's throat and drinking blood from his neck while he was still alive. Now 38-years-old, Vasquez has become the 11<sup>th person to be executed in the US this year and the sixth in Texas.
According to police Cardenas lived with his sister and the pair were spending the weekend with Vasquez's cousin, 15-year-old Andres Rafael Chapa. Chapa and Vasquez went to a party and had both drank alcohol and smoked marijuana.
Cardenas' mutilated body was discovered five days later – he had been scalped and both his arms and his foot were cut off and missing. Officers believe the killers had tried to remove his head and a blood trail showed the body had been dragged across a four-lane street in Donna.
An anonymous tip off led authorities to Chapa and then to Vasquez, who was arrested in Conroe, a Houston suburb more than 325 miles away. Chapa was handed a 35-year prison sentence for his involvement.
According to the Daily Mail Joseph Orendain, the lead trial prosecutor said: "They decided they were going to try to take his head off with a shovel and didn't realise that it was a lot more difficult to cut someone's head off."
Vasquez said in a videotaped police statement "the devil" was telling him to take the head "away from him" and added that "it couldn't come off." He continued: "Something just told me to drink." When a detective asked what, Vasquez replied: "His blood."
Vasquez's lawyer James Keegan had asked the US Supreme Court to not go ahead with the execution, arguing that several potential jurors at his trial were excluded because they opposed the death penalty. The court ruled against the appeal.
Before he died, Vasquez said: "I'm sorry to David's family. This is the only way that I can be forgiven. You got your justice right here."
He was given a lethal dose of pentobarbital at the Huntsville Unit, roughly 100 miles north of Houston on 6 April. "See you on the other side," he said to family members who were in attendance.