Panama Papers: Who is Sergei Roldugin, Vladimir Putin's cellist best friend at centre of money network?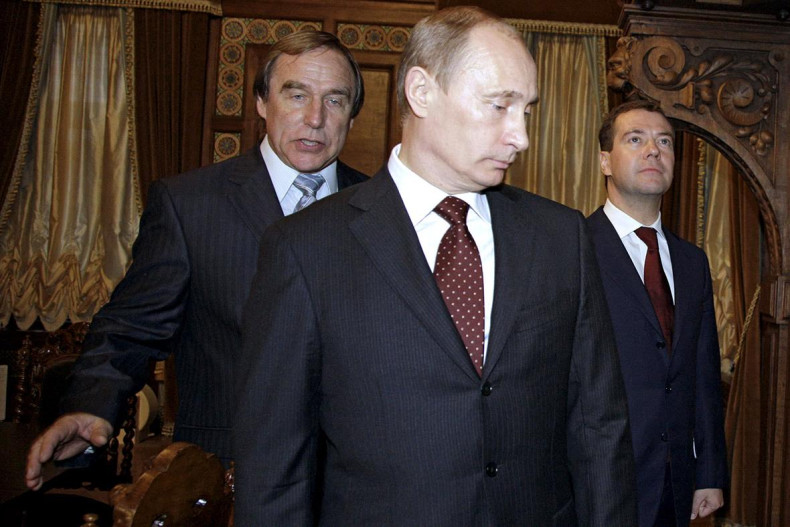 As a cellist, Sergei Roldugin is used to playing in unison with an orchestra at the command of a conductor. Away from the concert hall, however, the Panama Papers have revealed how Rodulgin has been holding the baton in a financial scheme requiring the harmonious co-operation of a string section.
Roldugin has known Vladimir Putin for decades and is an integral part of his inner circle, an entourage whose loyalty to the Russian president is unwavering and has stood the test of time.
Born in Riga, Latvia, in 1951 in the former USSR, Roldugin began studying the piano aged five before taking up the cello aged eight.
Putin studied with Roldugin's brother Evgeny at the KGB's training academy. Sergei met Putin in 1977 and is thought by many to be the Russian president's best friend. He is mentioned more than anyone in Putin's early biography First Person, which describes how he was involved in many important events in the future Russian president's life.
"We met and then never split. He's like a brother. Back in the day when I had nowhere to go, I went to him and slept and ate at his place," Rodulgin said, in an excerpt from the book carried by the Organized Crime and Corruption Reporting Project (OCCRP).
The biography also details the bond that was forged when the pair were young men.
It described how the "inseparable pair" of Putin and Roldugin would help each other in street fights in Leningrad (present day Saint Petersburg), would drive around in a tiny Zaporozhets car singing songs and hanging out at the theatre with that "cute girl Luda" (short for Ludimila, the future Mrs Putin).
For his musical talents, Roldugin was lauded internationally and was awarded the 1980 Prague Spring International Music Festival competition's third place. In 1984, he was appointed principal cellist at the Kirov Opera Theatre Orchestra and was professor at the St Petersburg Conservatory.
He has also been named a People's Artist of Russia, the most prestigious award in in Russian cultural life. He is currently professor of cello at the Moscow Conservatory, giving international master classes and often being mobbed by fans after performances. He is also the artistic director of St Peterburg's House of Music, which he opened.
Godfather to Putin's daughter
He became godfather to Putin's daughter Maria, who was born on 28 April 1985. Despite having such close ties to the president, he told the New York Times that he is not a businessman, saying: "I don't have millions" although the newspaper points out that he on paper, he has a fortune that could be worth $350m (£246m).
But leaked documents from Mossack Fonseca reveal how Rodulgin apparently controlled, directly or indirectly, a group of companies that would either make transactions with large state-owned Russian companies, take donations from Russian businessmen or make loans from the Cyprus-based RCB Bank, which has a large stake controlled by the Russian state-owned VTB Bank.
The Panama Papers show that in April 2014, Roldugin was making £6.5m a year, and had £19m in cash from a stake in Video International, an advertising agency. An investment in the truck manufacturer could also have been worth £100m (£70m).
In response to questions from reporters at the newspaper Novaya Gazeta, he said about the Panama Papers' revelations: "I can't comment at this time. I have to take a look and find out what I can say and what I can't... this is all delicate".