Panama Papers: Star footballers and top Fifa officials named in Mossack Fonseca tax leak
The world of football is under scrutiny as several players, officials and leading figures have been named in a massive leak of documents exposing offshore account details worth billions.
Lionel Messi, Michel Platini and a key member of Fifa's ethics committee are among those detailed in the Panama Papers, a report detailing the over 11 million records from law firm Mossack Fonseca, revealing how public figures and world leaders use tax havens to hide their wealth.
While many of those named in the leak are not accused of any criminal activity, Fifa could be on the verge of another crisis after Juan Pedro Damiani – a Uruguayan lawyer and member of football's world governing body ethics committee, was named in the papers.
The Panama Papers claim Damiani and his law firm did work for at least seven offshore companies linked to Eugenio Figueredo, a former Fifa vice president who has been charged by US authorities with wire fraud and money laundering in connection with the bribery and corruption scandal which has rocked the organisation since last May.
The records, described as one of the biggest leaks in history, also show Damiani's law firm served as an intermediary for a Nevada-based company linked to Hugo and Mariano Jinkis, a father-son team of businessmen who have been accused of paying tens of millions of dollars in bribes to gain broadcast rights to Fifa events in Latin America.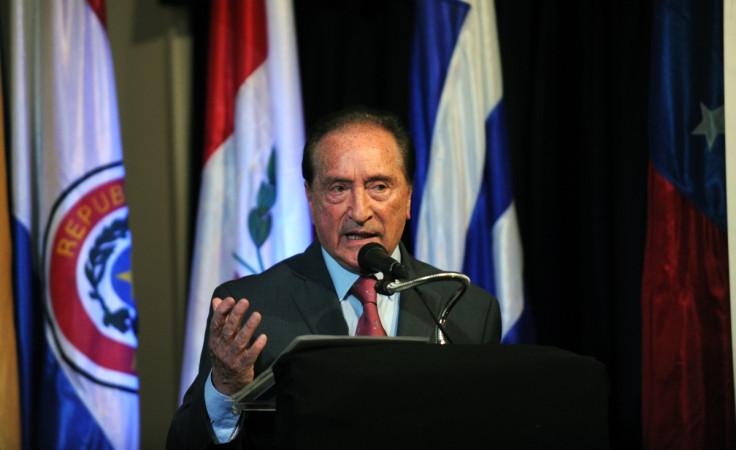 A spokesperson for the Fifa ethics panel confirmed Damiani informed them he has had business ties to Figueredo. Damiani told Reuters he broke off relations with the fellow Uruguayan when he was accused of corruption.
"We [had] worked with Figueredo [but] when the [Fifa] issue came to light we immediately ended a professional link," said Damiani. "My firm is a firm of 60 people, not just me. Until May 2015, Figueredo appeared to be a straight person."
The report from the International Consortium of Investigative Journalists (ICIJ) states: "The records do not show illegal conduct by Mr Damiani or his law firm. But they do raise new questions for Mr Damiani and Fifa."
Elsewhere, nearly 20 high-profile footballers, including the five-time world player of the year Messi, Leicester's Leonardo Ulloa, and former Chilean star Ivan Zamarano and foremr Manchester United defender Gabriel Heinze have also been named in the leak over allegations they or associates of theirs used offshore tax regimes to hold money they earned after selling their image rights to sports brands and advertisers.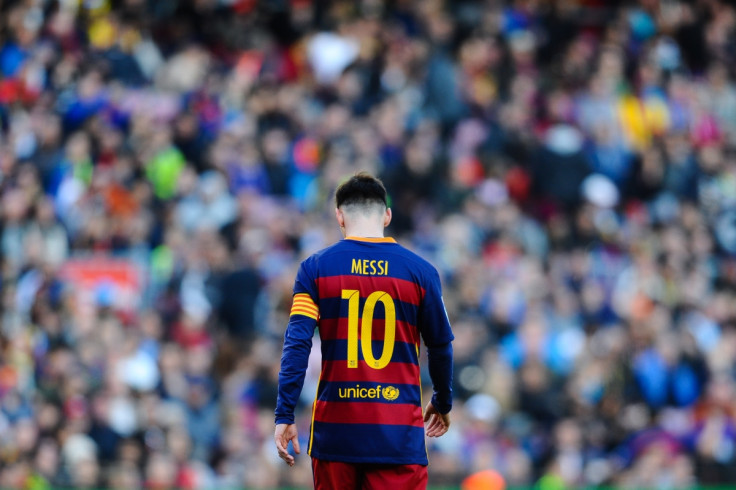 Messi has not commented on his involvement with Mega Star enterprises
Getty Images
Messi and his father Jorge are already due to stand trial in May over tax fraud charges after allegedly failing to declare €4.1m (£3.3m) in taxes related to his image rights between 2007 and 2009 through front companies in Belize and Uruguay. Both men deny the allegations.
Mega Star Enterprises, the offshore company owned by Messi and his father at least as far back as 2013 , is not mentioned in the Spanish government's 2014 and 2015 indictments against the pair.
The Panama Papers show Messi signed at least one document reflecting his ownership of Mega Star, but that his father took over sole ownership of the company in December 2015. The company remains active in Panama's company register.
Ulloa signed over his economic and image rights to Jump Drive Sport Rights LLC, a company registered in New York while playing for San Lorenzo de Almagro in Argentina. The report states Jump Drive's power of attorney was held by José Manuel García Osuna, a businessman already facing fraud charges in Spain, including allegations he kept the money that Ulloa was supposed to receive for his image rights. Ulloa refused to comment to ICIJ, but did add: "I don't have a good relationship with him now, but I don't want to talk about it."
Former Real Madird and Inter Milan star Ivan Zamarano also had his image rights held by British Virgin Islands based company Fut Bam International Ltd during the 1990s. Fut Bam lists Zamorano as its owner and had an effective tax rate of zero.
Former Argentinian international Hezine created a company Galena Mills Corp, also in the British Virgin Islands. His contract with sports company Puma AG was paid to Hezine through this offshore company between 2005 and 2008. A spokesperson for the footballer said: "The set up of Galena Mills was a part of a succession [inheritance] strategy, just in case something bad could happen to Heinze." He added that the company "paid all the necessary taxes" in the countries where it was supposed to pay taxes.
The leaked documents also show how Spanish side Real Sociedad allegedly paid some of its foreign players in a way that appears to "have allowed both the club and its players to slash their tax payments", according to the report.
The leaked documents show that between 2002 and 2008, the La Ligue team paid seven of its players, including Serbian international Darko Kovacevic, via companies and banks in Niue, Panama, the British Virgin Islands, the Netherlands, Switzerland and Jersey in the Channel Islands.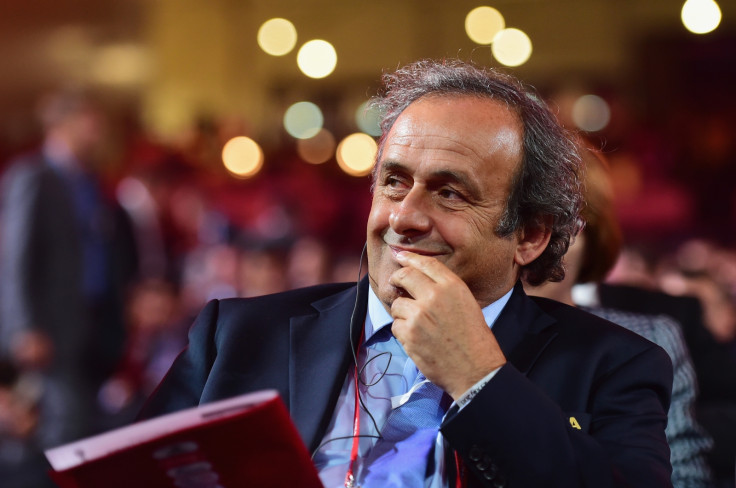 Disgraced former Uefa chief Platini, currently under a six-year-ban after being found guilty of breaking Fifa's code of conduct over a "disloyal payment" of £1.3m ($1.8m) with Sepp Blatter, is also alleged to have helped set up an offshore company in Panama in 2007. An attorney for Platini said his client is a Swiss citizen and that all his "bank accounts, investments or assets are known by the Swiss Authorities."
Former Fifa secretary general Jerome Valcke, who was sacked in January over allegations he sought to profit personally through the sale of World Cup tickets he controlled, is also named in the papers, listed as the owner of a British Virgin Islands company called Umbelina SA, created in July 2013. Valcke told the ICIJ that the company "no longer exists and never had its own funds, never held a bank account and never had any commercial activity".
Following the leak, a spokesperson for Mossack Fonseca said that it is "legal and common for companies to establish commercial entities in different jurisdictions for a variety of legitimate reasons" but cannot be blamed for any failures by any intermediaries, which also include banks and law firms. Mossack Fonseca director Ramon Fonseca has denied any wrongdoing, describing the leak as "an international campaign against privacy".
© Copyright IBTimes 2023. All rights reserved.