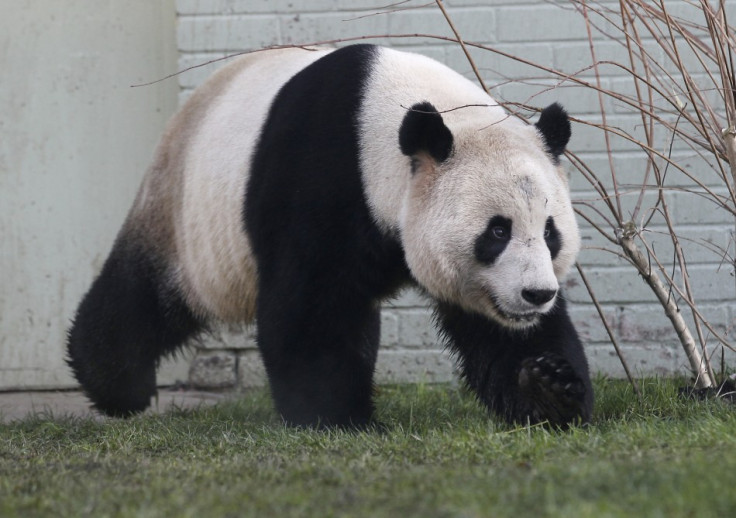 The BBC has come under fire after choosing a panda as one of its 12 female faces of the year.
Tian Tian (Sweetie), who has been delivered to Edinburgh zoo with panda partner Yan Guang (Sunlight), was picked by editors of the BBC magazine as December's female face.
The decision has led to more criticism of the BBC's treatment of women, after this year's Sports Personality of the Year competition saw no female athletes nominated.
Labour MP Stella Creasy said on Twitter: "We have a long way to go" to promote femal achievements.
"[The decision] is symptomatic of a culture in which valuing women's contributions is about ticking boxes," she said.
She told the Guardian that it was "a shame" the BBC could not think of 12 human female faces who have made the news this year.
"Many of us are trying to encourage Britain's young women to aim high so it's all the more important we celebrate when they do to help others to achieve their potential - when even in the International version of the list the panda stays but other women are dropped, it shows the BBC has some way to go in appreciating the role they could play in the process," she added.
The debate, dubbed "Pandagate" picked up steam on social media, with some speaking in support of Creasy, and others claiming it was a "non-issue".
"So the BBC couldn't find a woman for Sports Personality of the Year but they could find a panda for a female face of 2011," tweeted former deputy Labour leader John Prescott.
The list names a woman as the "face" of each month of the year and includes US Congresswoman Gabrielle Gifford, who survived being shot in the head at point blank range by a deranged gunman, singer Adele and Pauline Pierce, who earned the title of the Hackney heroine after standing up against looters during the London riots.
The BBC said Tian Tian was a "lighthearted addition". It pointed out that the male list of 2009 featured 64lb Benson the carp, while the children's TV character Peppa Pig was on 2010's female list.