Giant Pandas are being shown mucky sex videos in a bid to push up their birth rate.
Zoos in China are desperate to breed more of the black and white bears, but getting them in the right mood is hard.
So the Chengdu Research Base in Sichuan province has resorted to XXX-rated measures.
Videos of pandas getting amorous are pumped in to cages for pandas to watch again and again.
However a leading specialist believes the the racy tactics may be misguided, because mating is not purely a physical process for pandas.
Zhang Zhihe, director-general of the Chengdu Research Base of Giant Panda Breeding, told Abc News: If they don't like the female's personality or the females don't like the male's personality, they won't mate. That's the biggest reason why mating in captivity is difficult."
In the picture above, giant panda Ke Lin watches a video designed to show her art of love-making after she repeatedly rebuffed her mate, named Yong Yong.
Breeding season for pandas is March to May every year. During that period, female pandas are 'in heat' - but this can last for as little as two days.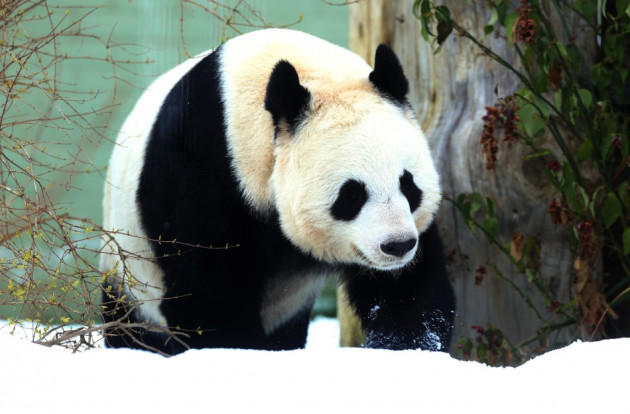 Pandas also seem to lose a lot of interest after being taken in to captivity, opting instead to lie around munching bamboo.
There are an estimated 1,500 pandas living in the wild in central China. The animal is big business and panda diplomacy is a favourite tactic of the Chinese communist government.
Pandas on loan come with a $1m fee for the foreign zoo.