After a long wait, here is some good news for the jailbreak community.
Pangu, the Chinese jailbreak developers, who have released untethered jailbreak tools for iOS 8-iOS 8.1 and iOS 7.1.x and the first to jailbreak iOS 8, have demoed iOS 8.3 jailbreak at the 2015 Mobile Security Conference (MOSEC), held recently in Shanghai.
The MOSEC was co-hosted by the Pangu team, which consists of several security researchers focusing on iOS security.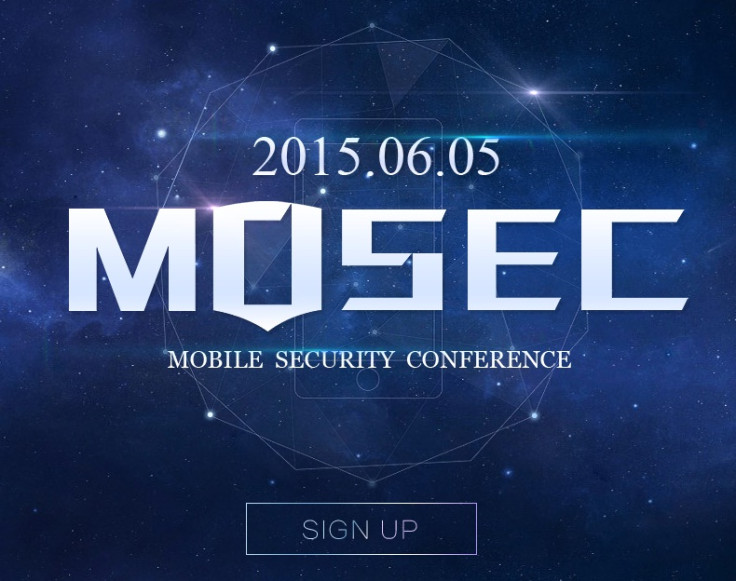 Daniel_K4, a key member of the Pangu team, has corroborated the news with regards to the iOS 8.3 jailbreak on social networking site Weibo. The team plans to release the jailbreak after Apple makes the iOS 8.4 public.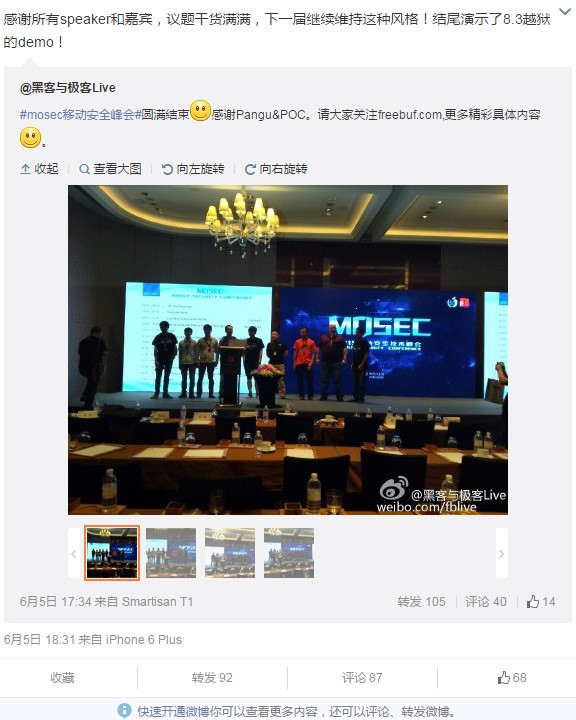 Apple had initially planned to introduce its new music service as part of iOS 8.4 but the company will begin pre-installing the new service with the iOS 9 upgrade, codenamed Monarch, expected this fall.
Apple originally planned to release iOS 8.4 following the 2015 Worldwide Developer Conference (WWDC) keynote on 8 June, but according to a latest disclosure by 9to5Mac, it will be released sometime in the last week of this month.
With the previous release, Apple has been trying to make the software even more secure.
In iOS 8.2, Apple fixed the MobileStorageMounter (CVE-2015-1062: TaiG Jailbreak Team), which is for the TaiG jailbreak team, whereas in the latest iOS 8.3, Apple has patched a total of 39 security flaws including the one concerning (CVE-2015-1087) TaiG jailbreak.
But the jailbreak developers seem to have found a caveat. In April, Stefan Esser, the security researchers and hacker commonly known as i0n1c, published a video showing iOS 8.4 beta 1 was jailbroken on the iPhone 6 Plus.
Source: Reddit via Tools 4 hack