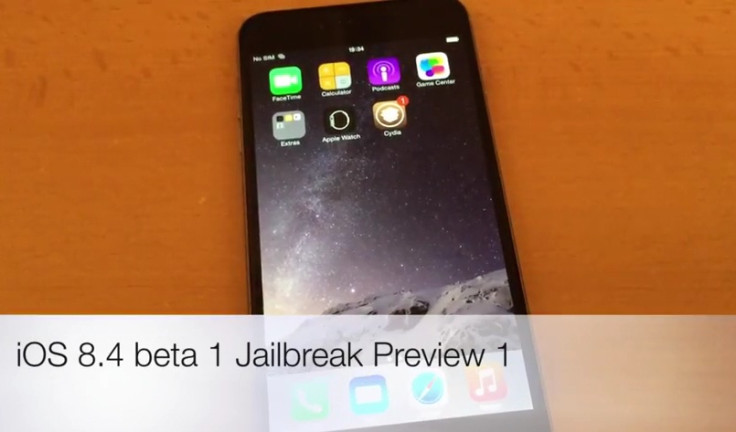 Stefan Esser, the security researcher and hacker, commonly known as i0n1c in the jailbreak community, has shared video proof that "iOS 8.4 beta 1 Jailbreak Preview 1" which Apple released last week, has been jailbroken.
The video demo suggests an iPhone 6 Plus model (iPhone 7.1) powered with iOS 8.4 beta 1 has been jailbroken with Cydia icon right on the home screen. As if to substantiate the jailbreak, he shows the Apple Watch companion app, new Music app, as well as the new Emoji keyboard in the video.
Here is a note about the iOS 8.4 beta 1 jailbreak posted by i0n1c alongside the video.
While the video is proof of iOS 8.4 beta 1 jailbreak, i0n1c is unlikely to release any jailbreak utility. In the past, he has contributed to the development of untethered exploits.
With the previous iOS 8 iteration, Apple has patched the security flaws that help in the development of jailbreak utilities.
In iOS 8.2, Apple fixed the MobileStorageMounter (CVE-2015-1062: TaiG Jailbreak Team), which is for the TaiG jailbreak team, whereas in the latest iOS 8.3, Apple has patched a total of 39 security flaws including the one concerning (CVE-2015-1087) TaiG jailbreak.
Check out the "iOS 8.4 beta 1 Jailbreak Preview 1" video.