Newcastle United could face an impossible task to keep hold of striker Papiss Demba Cisse this summer, according to former chairman Freddie Shepherd.
The Senegalese forward has 13 goals in 12 appearances the season following his January move from Freiburg, having added two more is victory over Chelsea at Stamford Bridge on Wednesday evening.
Having unexpectedly sustained a challenge for the Premier League's top four, Newcastle are expected to come under pressure to sell their star turns, and according to Shepherd, keeping hold of Cisse could be their toughest task.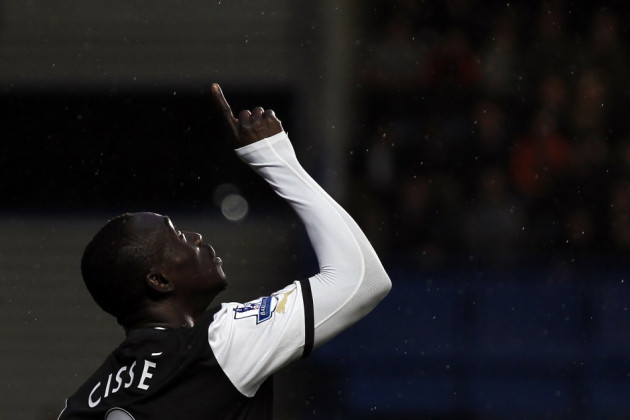 "All the vultures will be circling around Cisse in the summer trying to get him away from Newcastle," Shepherd told talkSPORT.
"It's impossible if they want to go, it's no good keeping them. I think there may be an offer Newcastle can't refuse for Cisse coming in."
Shepherd served as chairman at the Sports Direct Arena for 11 years and played a significant role in bringing both Alan Shearer and Sir Bobby Robson to the club during his tenure, prior to the purchasing of the club by Mike Ashley in 2007.
Ashley has since ruled with an iron fist, and has regularly been willing to offload the club's best players at the expense of their league position, with the likes of Andy Carroll and Kevin Nolan, the club's two top goal scorers from last season, both leaving the club.
Toon supporters will be forgiven for feeling pessimistic ahead of the summer transfer window, given the history of the club's ownership strategy, with a number of sides reportedly circling their stars.
Cisse's double against The Blues enhances Newcastle's hopes of qualifying for next season's Champions League, with goal difference only separating them from the top four in the Premier League, while Arsenal sit just a point clear in third.
However, having lost their three-point advantage over Tottenham Hotspur during the weekend, following their heavy defeat to Wigan Athletic, The Magpies require favours from Arsenal and Spurs' upcoming opponents, if they are to snatch a European spot.
Meanwhile, Pardew's side finish their season away at Everton, after they take on Manchester City, in a game which could decide the destiny of the title as well as who finishes in the top four.
"You wouldn't bet against Newcastle doing it," Shepard added. "I really think they have got a great chance."