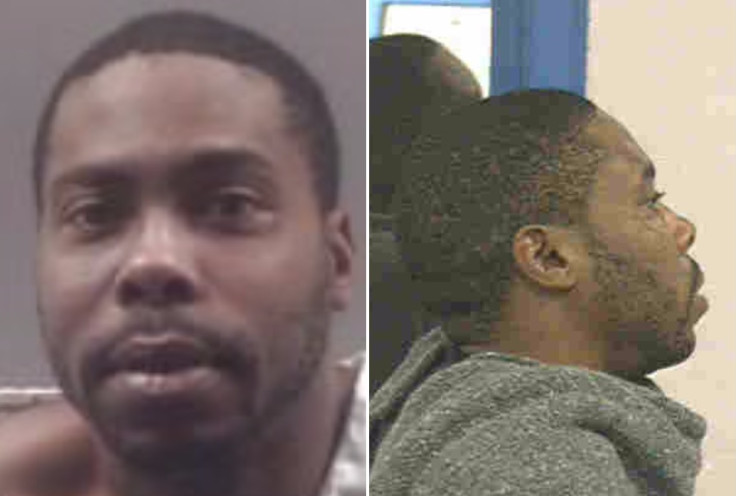 A paraplegic left paralysed after a police chase nearly turned fatal in 2007 has led Virginia officers on yet another high-speed pursuit, this time using his cane to control his vehicle. Police say Nathaniel Powell drove over 70mph through residential streets in Portsmouth as he tried to escape pursuing drug enforcement officers.
Using his walking stick on the accelerator and brake pedals, he is accused of driving "dangerously and recklessly" by ignoring Stop signs and speeding past schools.
The extraordinary high-speed pursuit eventually came to an end when Powell crashed his silver 2016 Chevrolet Malibu into another moving vehicle, leaving the other driver with minor injuries.
A court hearing on Thursday (7 July) saw Magistrate Judge Doug Miller order Powell to remain incarcerated pending trial, according to the Virginian Pilot.
It comes nine years after Powell was involved in another high-speed police chase which took officers from Portsmouth, through neighbouring Norfolk and south into Chesapeake. The 2007 chase ended when his vehicle crashed on Interstate 64, leaving Powell disabled with a broken back.
Court documents reportedly showed the 33-year-old's most recent chase, on 26 May, came after he was targeted in a joint Drug Enforcement Agency (DEA) and Portsmouth Police sting.
A police informant had organised to meet with Powell to purchase seven grams of heroin for $550 (£425, €500), it is alleged. Detective Robert Dyer wrote in an affidavit that waiting officers spotted the suspect in the driver's seat of his car in the parking lot of a gas station.
A Portsmouth SWAT team moved in to make an arrest, but Dyer said Powell spotted them and sped away with the help of his cane. After the police chase, which ended at the junction between Amelia Avenue and King Street, police say they recovered about seven grams of prescription painkiller fentanyl from Powell's car, as well as seven grams of marijuana, three mobile phones, and $3,601 in cash.
Powell later admitted to police he had sold drugs his "entire life" and began distributing heroin from about 2013.
He was originally arrested in the wake of the car crash but released on 31 May on a $35,000 bond. He was re-arrested after allegedly using his time waiting for trial to send threatening Facebook messages to a man he believed was cooperating with police.
"I swear to god on everything I love I'll risk it all to fix ur [expletive]," Powell posted, according to court documents seen by the Virginian Pilot. He went on to warn the man could find himself "on a t-shirt," a reference to when some families create T-shirts with the pictures of loved ones who die.
Assistant Public Defender Keith Kimball, for Powell, said the post was an "empty threat" and that his client's intention was to simply "publicly shame" the man.