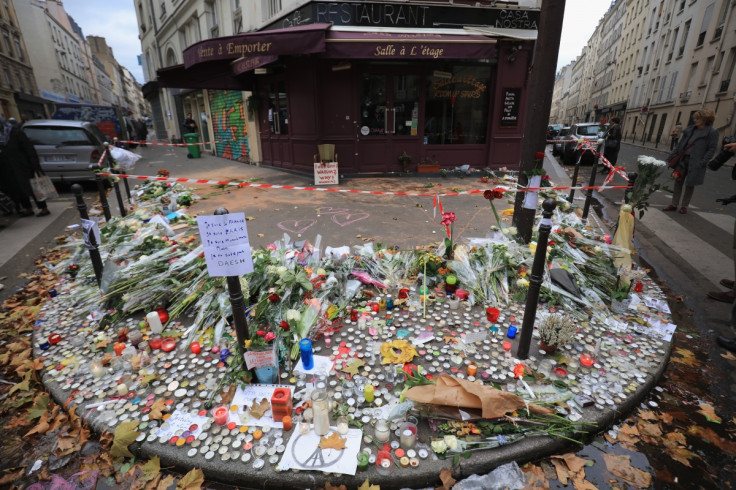 Paris authorities have said a restaurant targeted by Islamist militants and later accused of selling a video of the attack for profit will receive no compensation money unless it hands over to charity the five-figure sum it was paid by the Daily Mail.
Five people were shot dead as a gunman opened fire outside the La Casa Nostra pizzeria restaurant in the 11th district of the French capital on 13 November. The incident was part of a series of coordinated shootings and bombings that killed 130 people.
Days later, the Mail published shocking security camera footage from the restaurant. The clip showed diners running for their lives as the gunman sprayed the premises with bullets and a woman miraculously escaping death when the attacker's Kalashnikov jammed.
Earlier this week, a French television show reported the British newspaper paid the restaurant owner €50,000 (£35,000, $53,000) in cash for the video, going up from an initial offer of €12,000.
Undercover footage of the 24-hour long transaction was shown by Canal Plus programme Le Petit Journal. The report alleged a hacker was called to decode the footage which had been encrypted by police investigating the attacks. The hard disk was then destroyed to ensure the Mail would be the only media to have it.
The revelation prompted angry reactions on social media, with netizens saying the purchase was disrespectful to the memory of the victims and accusing the diner of profiting from a tragedy.
It also caught the attention of the Paris mayor's office, which had offered €40,000 in reparation money to all business affected by the attacks.
Mathias Vicherat, the chief of staff for Mayor Anne Hidalgo, told Le Parisien they have now blocked the payment to La Casa Nostra. The restaurant will receive the €40,000 only if it gives the €50,000 received from the Mail to a fund for victims of the 13 November massacre.
Earlier, the British publication had defended the video acquisition, saying there was "nothing controversial" about it. "It was obtained against stiff competition from French and international media outlets and provided a vital perspective on a massive global news story," the Mail said in a statement.
"We were shown this video a number of times by the café owner and it was not encrypted. We were told the police had taken a copy of the footage and let the owner keep the original," it added. "An IT technician was asked by the owner to restart the computer after he had turned it off and forgotten his password".
Meanwhile the manhunt for the fugitive Paris attackers and their possible accomplices continued, as schools reopened in Brussels, Belgium, after a three-day lockdown prompted by warnings of a related imminent security threat.