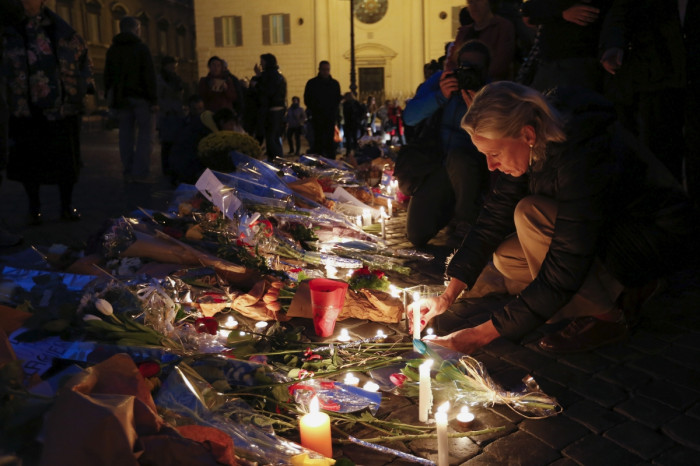 The death toll from the wave of terror attacks which hit Paris on Friday (13 November) now stands at 129, with another 99 critically injured. It is now believed the eight attackers were a mix of locals and foreigners including one woman, according to reports. One suicide bomber is thought to have entered Europe as a migrant via Greece. Police in Belgium arrested three people in connection with the attacks.
Public prosecutor for Paris, Francois Molins, said three teams of attackers were involved. "We have to find out where they came from... and how they were financed," he said at a press conference. "We can say at this stage of the investigation there were probably three co-ordinated teams of terrorists behind this barbaric act," he added.
One of the attackers has been identified as a 29-year-old petty criminal from the Paris suburb of Courcouronnes, born on 21 November 1985. Another carried a Syrian passport and had apparently been processed as a migrant who passed through Greece on 3 October 2015. One of the suicide bombers at the stadium was Egyptian.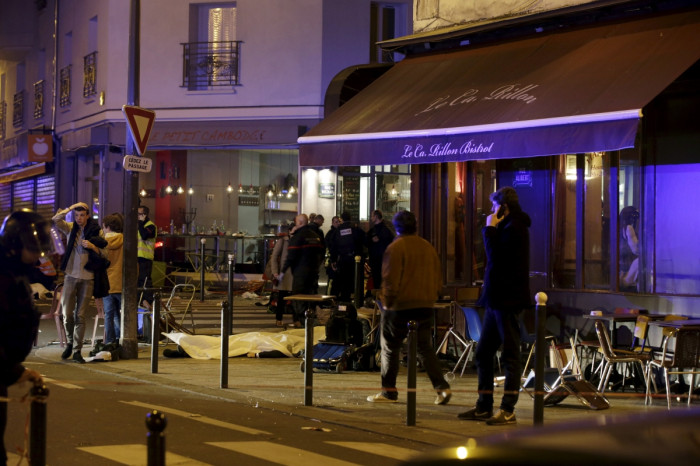 Belgian justice minister Koen Geens said three people had been arrested and properties in Brussels searched after seen near the Bataclan theatre where around 80 people were massacred at a music concert. "There were arrests relating to the search of the vehicle and person who rented it", said Geens.
Some of the survivors of the Bataclan massacre have claimed that one attacker was a white European man and another was a woman, though this was not verified. There are also claims the attackers shot at children and people in wheelchairs at the concert.
France remains in a state of emergency and on high alert for further attacks. Reports that a Citroen carrying four armed men smashed through a toll booth and raced towards Paris were apparently a false alarm.
Messages of support for Paris poured in from around the world on Saturday and many iconic buildings were lit up in the colours of the tricolour. However, the Eiffel Tower was shrouded in darkness and the streets of Paris were patrolled by heavily-armed soldiers.