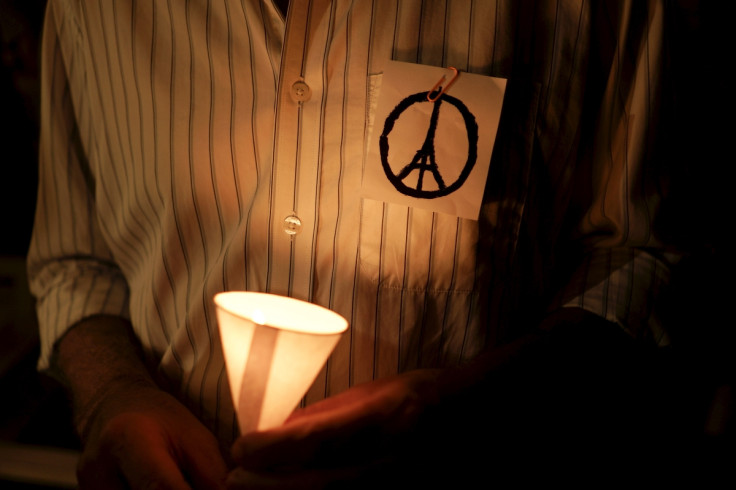 Valentin Ribet, 26, is the first victim of the 13 November Paris attacks to be named. Ribet was a Paris-based lawyer, who studied his LLM in International Business Law at the London School of Economics (LSE) in 2014.
His friends have been using Twitter to ask for his whereabouts. He was last seen alive at the Eagles of Death Metal concert at the Bataclan theatre.
LSE tweeted: "We have learned of some very sad news from our LSE alumni community, following the attacks in Paris. Valentin Ribet, a graduate of the LLM in International Business Law (2014) who had been working in Paris, has passed away.
"Our hearts are filled with sadness at this news."
Ribet was an associate in criminal law at the international firm Hogan Lovells. The firm, released a statement on its website saying, "Hogan Lovells is greatly saddened by the loss of Valentin Ribet.… He was a talented lawyer, extremely well liked, and a wonderful personality in the office. He was 26. Our thoughts at this time are with Valentin and his family as well as with his colleagues in the office and across the firm."
Search for Briton continues
Polina Buckley, the girlfriend of a missing Briton, Nick Alexander, said she had not heard from her boyfriend since before the Paris terror attacks on Friday evening.
She told Sky News that he had been caught up in the Bataclan concert hall siege.
Swedish victims confirmed
Sweden's prime minister, Stefan Lofven, confirmed that a Swedish national had been killed. "We have been in contact with the next of kin. They should, of course, know that the whole of the Swedish people and my sympathy is with them, our hearts are with you."
"We have information that one person of Swedish nationality was wounded by gunfire and another was killed," Swedish Interior Minister Anders Ygeman confirmed the news on Swedish Sveriges Radio.
Friends and family of people in Paris are tweeting their loved ones' information with the hashtag #rechercheBataclan.
Other victims
"At least two Belgians were killed," Belgium's Foreign Minister Didier Reynders said according to his spokesman who added that Brussels had received the information from the French authorities. There were no other details following the announcement on RTBF television.
In Lisbon, the secretary of state for citizens abroad, José Cesário, told AFP that "a 63-year-old Portuguese man who lived in Paris and worked in the transport" sector died.
The country's foreign minister, Julie Bishop, earlier confirmed at least one Australian had been injured. This victim was named as 19-year-old Emma Parkinson in Australian media reports.
Romania's foreign ministry also said two of its citizens died in the attacks, and a third was injured. It said its embassy was in contact with the families of the two Romanians, but gave no further information.
The US State Department report that Americans were among those injured, but has not released information on the numbers injured or killed.