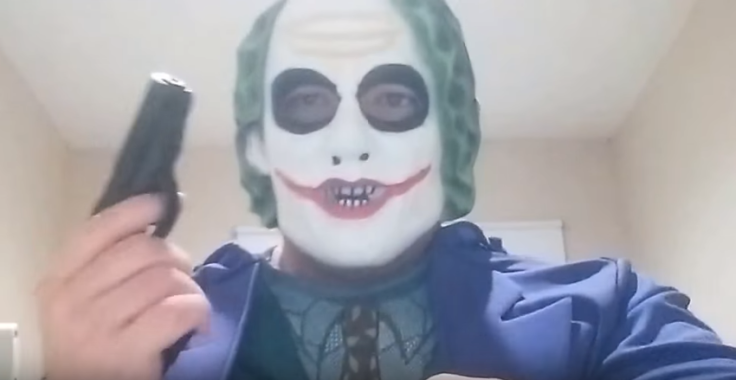 Police in Canada are investigating a video in which a man wearing a Joker mask says says he will "fire a bullet in the head of one Arab per week". At one point the individual brandishes a handgun, though it is not certain whether it is real or fake.
The masked man threatens to "clean the province of Quebec" because "Islam has harmed us enough". A spokesperson for Montreal police told Vice News that they were determining whether the man was under their jurisdiction and that people who post threats online will face "very concrete consequences in the real world".
Vice News also reported that the man spoke "in a Quebecois-sounding accent". Quebec police said they have been contacted about the video.
Canada has seen a spike in Islamophobic hate crime since the attacks in Paris. A mosque in Peterborough, Ontario was set on fire on Saturday and a Muslim woman was attacked in Toronto as she was on her way to pick up her son from school.