Paris terror plot: Islamic extremist employees of Air France had access to Roissy CDG runway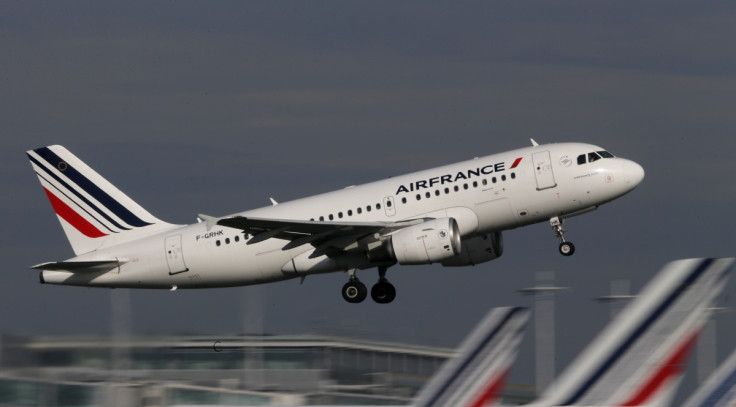 A number of Air France employees, who had been identified as potential Islamic extremists, had access to planes and runways at Paris's Charles de Gaulle airport, it was revealed on Wednesday (18 November). The findings published by M6 television come in the wake of the attacks in Paris on 13 November that left 129 dead, claimed by the Islamic State (Isis) jihadist group.
The employees from the French flag carrier were considered to be a "security" risk to the state and were subject to a "Fiche S". The 'S' stands for "Sûreté d'etat" which is a police classification meaning the individuals had been identified as a possible danger and should be watched.
Two administrative searches were conducted at France's largest international airport, Roissy Charles de Gaulle. In the airline offices of Air France Cargo and FedEx, investigators searched a thousand lockers and discovered that several employees whose names were on the Fiche S for suspicion of Islamist radicalisation were in possession of employee badges that gave them access to sensitive areas of the airport such as the runway. Given the context, the badges were withdrawn, M6 reported.
Evidence of a new terror plot against Charles de Gaulle airport and La Defense business district was found in the apartment after the deadly raid which claimed the life of IS ringleader suspect Abdelhamid Abaaoud, media reported on Thursday (19 November).
10,000 people have Fiche S
Following the attacks, politicians have called for individuals with a Fiche S to be put under house arrest or made to wear an electronic tag. There are about 10,000 individuals subject to a Fiche S in France; some for Islamist radicalisation suspicions and others for alleged links to hooliganism or extremist movements.
One of the three terrorists in the Bataclan concert hall attack, Omar Ismail Mostefai, Toulouse multiple killer Mohamed Merah, and the Kouachi brothers, responsible for the Charlie Hebdo attack were all subject to a Fiche S. So was Moroccan Ayoub El Khazzani, whose attack on a Thalys train from Amsterdam to Paris was thwarted in August.
Since 2010, the Fiche S contains the names, photo, date and place of birth, family history, nationality, any alias, the reason for being on the list and the action to take if the person is stopped at a checkpoint.
© Copyright IBTimes 2023. All rights reserved.