Paris attacks: A witness called the police to warn about 'weird' looking men in black car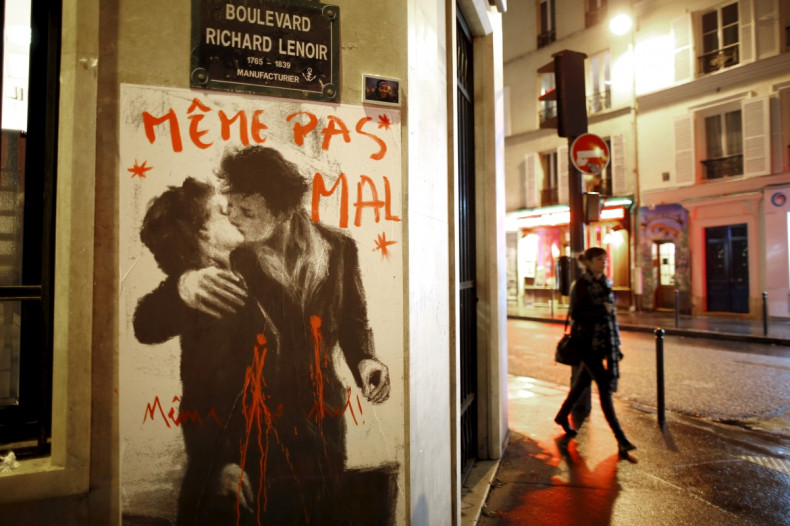 A witness called the police after he saw the "weird faces" of the prime suspects in the Paris terror attacks, it was revealed on Monday (23 November).
Europe's most wanted man, Salah Abdeslam, 26, has been on the run after allegedly gunning down crowds of Friday night revelers in cafes and bars in Paris on 13 November, in a massacre that has left at least 130 people dead.
The witness, who wishes to remain anonymous, was smoking a cigarette outside the Cellar restaurant in the French capital's XIth arrondissement on Friday 13 November at 7.40pm when the suspicious behaviour of the drivers of a black car with a Belgian licence plate drew his attention.
"(The driver) was trying to park but with difficulties," the witness told BFM TV. He decided to go and warn the driver the car was obstructing a garage exit.
"They looked at me coldly, without opening the window. They had really weird faces, with eyes that were bulging out [...] It blocked me, it cooled me down," the man said. The witness walked back to the restaurant - located three minutes from the Bataclan concert hall - but continued to observe the car passengers.
'I thought they were drug traffickers'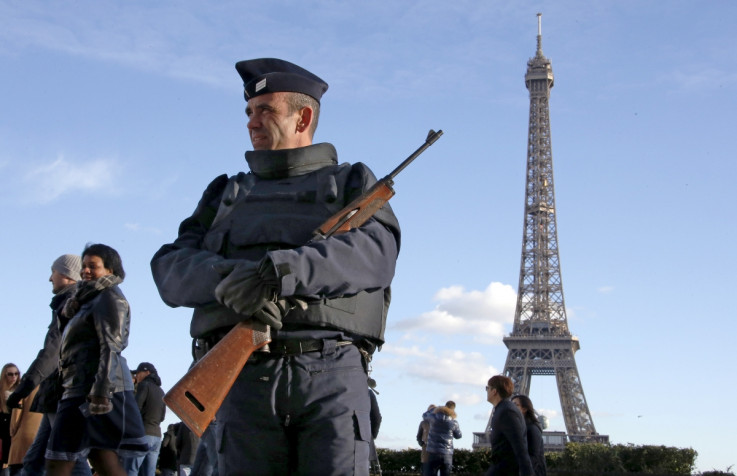 A French police officer stands guard by the Eiffel tower a week after a series of deadly attacks in the French capital Paris, France, November 22, 2015.
Reuters/Eric Gaillard
"What's bizarre is that they stayed like that for two hours, lights out and engine running. I thought they were drug traffickers - I would have never thought there would be terror attacks."
Thanks to the cell phone screens, the witness said he was able to see the "pale" faces of the occupants, and that the driver was struggling to turn the handwheel that he was holding it from below.
"It was a nice car but the men were dressed like thugs," the witness explained.
Not reassured, the witness left the restaurant earlier than usual. The car and its passengers were still there when he headed out, at 9.20pm. It is when he learned about the attacks on the Stade De France that he tried calling the police several times. By 9.40pm, he calls the 17 - the emergency telephone number - but he is told to call the police station of the Xth arrondissement. The witness claimed nobody seemed to take him seriously.
The next day, however, the police called him back - he was able to recognise the faces of the suicide bombers of the Bataclan attack on pictures showed to him by the police.
French police, on Sunday, issued a new appeal to identify the third man involved in the attacks at the national stadium. The man was among three people who died outside the Stade de France when terrorists detonated suicide bomb belts.