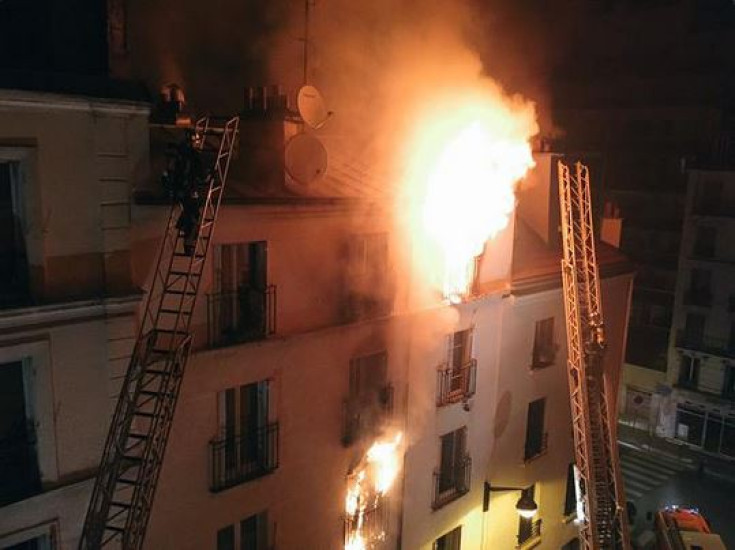 Eight people have died in an apartment fire on Wednesday morning (2 September) at 4 rue Myrha in northern Paris, French officials say. Police have opened an investigation on suspicion of criminal arson.
It took more than 100 firefighters to contain the blaze in the 18th district of the French capital. Victims included two children, according to interior ministry spokesman Pierre-Henry Brandet. Four survivors − some of them in a critical condition − are in hospital, Brandet told BFM TV.
'Malicious act' investigated
The origin of the fire in the apartment, located at the foot of the renowned Montmartre hill, is being investigated, but Interior Minister Bernard Cazeneuve said it was "too early to determine the causes of this tragedy", according to AFP.
Criminal prosecutors are leading the investigation, however, suggesting the fire may have been started deliberately. This comes as local witnesses reported firefighters were first called to the scene at about 2.20am local time (12.20am GMT) to put out a blaze in a letter box, but were then called back again two hours later to extinguish a second, much larger fire. "It's clear that when you have two call-outs in the same night... this could be a malicious act," Brandet said.