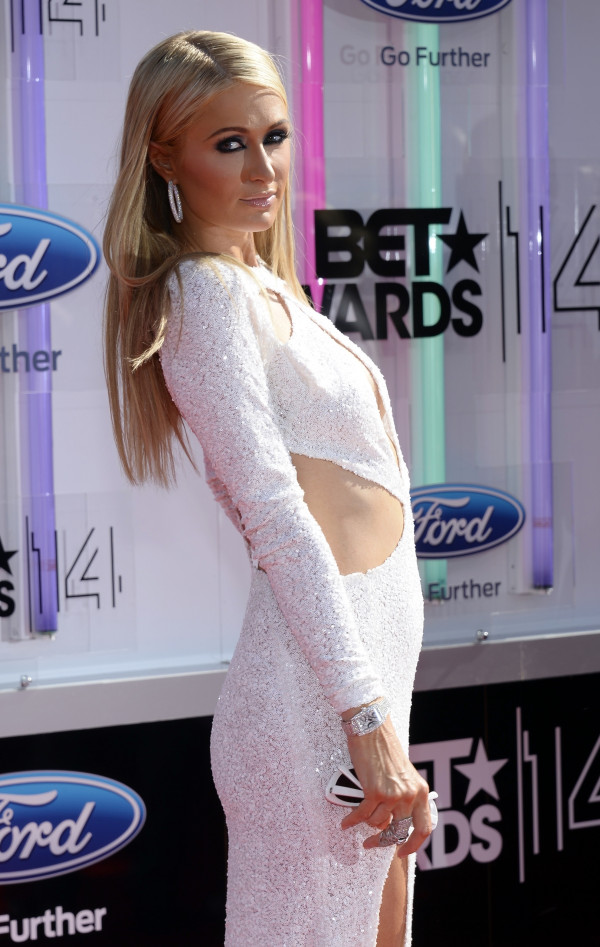 Paris Hilton shared a childhood picture on Instagram in honor of "Throwback Thursday". In the photo, all three girls in her family don the rocking traditional looks of the Eighties. The diva looks cute with her hair down in a sleek banged style with her sister Nicky and mother Kathy.
The actress posted the picture with a caption, "Back in the day when my mom would always dress up my sister and I as #Twins. #BabyParis."
Kathy Hilton, a fashion designer and mother of two, looks gorgeous in a pink satin dress and a perfect pompadour. Her daughters, Paris, and Nicky, are in pink hues, seen in pastel flare dresses with puff sleeves and huge matching bows placed on their heads.
Paris is very active on Instagram, with 4.9mn followers. She loves to update them with her latest activities and performances around the world.
Paris is in travel mode now, gaining popularity as a celebrity-turned-DJ. She's currently in Switzerland, having already been booked for several gigs in Ibiza, Mykonos, London and France.
The socialite took to Instagram with a photo of her pet dog Peter Pan geared up for yet another long flight, surrounded by blankets and chew toys. She captioned the picture, "Bye Ibiza! Taking off to Zurich with my love & @PeterPan Hilton."