Paris riots: French nationals in China warned over Shanghai stabbing
The French Embassy urged extra vigilance amid fears police killing in Paris triggered revenge attack in China.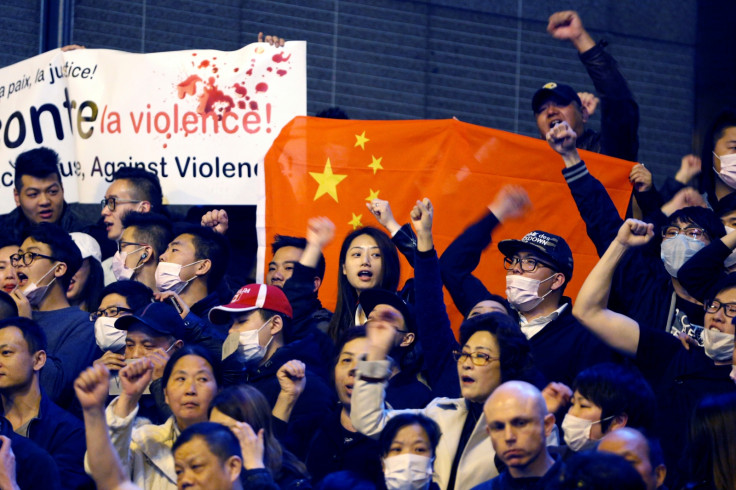 A French national was stabbed in Shanghai on Wednesday (29 March) prompting fears the attack may have been a retaliation for the killing of a Chinese man by Paris police last week.
The attack took place on Yongjialu Street in the former French concession of Shanghai at around 1.40pm. The unnamed victim suffered minor wounds to the neck and was able to take themselves to hospital before police arrived at the scene.
Shanghai Daily reports that a 27-year-old man with "mental diseases" has been arrested in connection with the incident and remains in custody.
The French Embassy in China said the attack was "isolated" but urged French nationals to be extra vigilant in the "current context".
Last Sunday (26 March) Chinese father-of-five Shaoyo Liu was shot dead in his Paris apartment after French police broke down the door.
The authorities claim that they fired in self defence as Liu approached them with a bladed object but this is strongly disputed by Liu's attendant family.
On Thursday (30 March) night two hundred members of Paris's Chinese community took to the streets to protest against the killing. It was the largest of four successive nights of rallies. Police with riot shields were called to the scene, which threatened to turn violent.
The crowds carried banners reading: "Colonialist police," and: Wake up French Asians! You are still oppressed in this country."
Pierre Picquart, a China expert at the University of Paris VIII told Associated Press: "Chinese are targets for crime because they often carry cash and many don't have residence permits, so can be threatened easily. They're angry with police for not protecting them enough."
Beijing summoned a French diplomat in the aftermath of the killing and have publicly demanded that France take better care of "the security and rights" of Chinese nationals.
The French Foreign Ministry said in a statement: "Additional (security) measures have been taken in recent months and everything has been done to provide them with the best conditions for living here and for their security."
© Copyright IBTimes 2023. All rights reserved.