Political tensions are running high in Venezuela after the Supreme Court assumed the legislative power of the opposition-controlled National Assembly.
The court ruled late on 29 March that as long as lawmakers remain in contempt of past rulings, the high court, or an institution it designates, can assume the constitutionally assigned powers of the legislative branch, which has been controlled by parties opposing President Nicolas Maduro for nearly a year and a half.
The National Assembly was refusing to authorise the Venezuela state-owned oil company to form joint ventures with other companies, including Russia's Rosneft. State-controlled media explained the ruling was not meant to supplant the assembly, but rather to guarantee the rule of law so long as legislators remains obstructionist by refusing to sign off on a budget and key economic decisions, the Associated Press reported.
In the past year and a half, Maduro has resisted numerous calls for resignations as his approval ratings tanked due to an economic downturn causing high inflation, shortages of basic goods and unrest in the country.
Drug trafficking has also tainted his presidency. Members of Maduro's family were convicted in the US for smuggling cocaine and his vice-president Tarek El Aissami was placed on a US sanctions list for drug trafficking in February. As Maduro tightened his grip to power in recent months, opposition leader Leopoldo Lopez's 14-year jail sentence was upheld by the Supreme Court and CNN was taken off the air.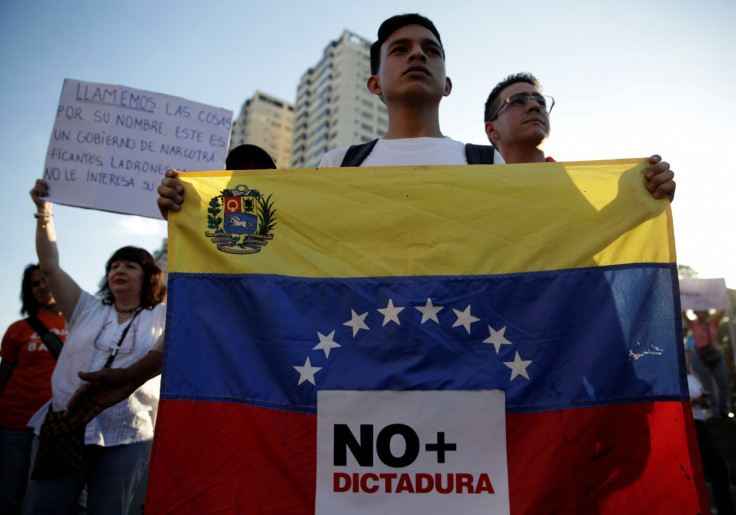 Foreign governments, both in Latin America and further afield, have condemned the Supreme Court decision, dubbed a "self-inflicted coup". "The European Parliament support the National Assembly, the only legislative power and condemns the self-inflicted coup of the state perpetrated by the regime", wrote European Parliament President Antonio Tajani.
Peru's government recalled its ambassador in protest of what it called "a flagrant break in the democratic order." Chilean president Michelle Bachelet did the same, writing on Twitter: "The situation in Venezuela is very concerning. In Latin America, we have to defence the democratic coexistence in our societies".
The US also issued a statement condemning the decision as a "serious setback for democracy" in the country, renewing calls to release political prisoners. "This rupture of democratic and constitutional norms greatly damages Venezuela's democratic institutions and denies the Venezuelan people the right to shape their country's future through their elected representatives. We consider it a serious setback for democracy in Venezuela", says a statement from the State Department.
Venezuelan opposition groups are currently discussing what the next steps will be, with some calling for a demonstration as early as Sunday. "The 30 million Venezuelans need to take to the streets and confront the dictatorship," said Daniela Tani, a coordinator for one of Venezuela's opposition groups. Tani was one of around 50 people who briefly blocking a major roadways in Caracas on 30 March to protest the ruling, stopping traffic until being surrounded by police trying to clear the street.