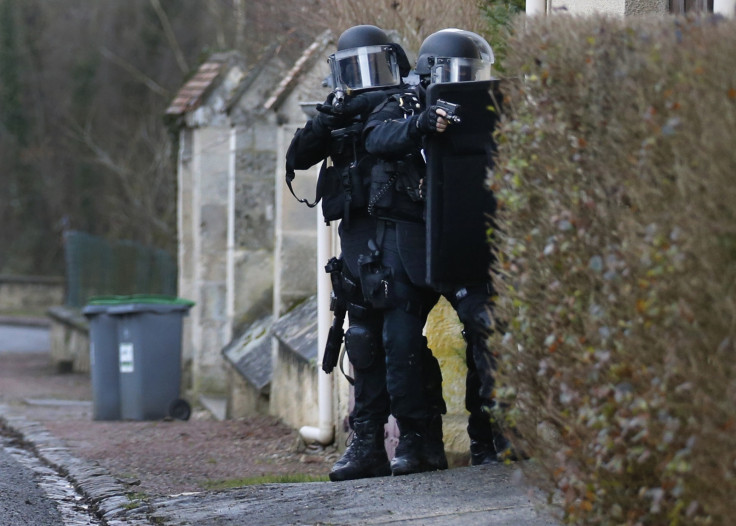 As many as six members of a terrorist cell involved in the Paris attacks could still be on the loose, say French Police.
These include a man spotted driving a car registered to the widow of one of the dead gunmen.
Two French police officials told Associated Press that authorities were searching the Paris area for the Mini Cooper registered to Hayat Boumeddiene, the widow of Amedy Coulibaly. She is now in Syria, according to Turkish officials.
Prime Minister Manuel Valls stated that the manhunt is urgent because "the threat is still present" after the attacks that killed 12 people at the Paris magazine Charlie Hebdo.
France has allocated 10,000 troops to protect areas such as Jewish schools and neighbourhoods.
About 4,700 of the security forces are assigned to protect France's 717 Jewish schools, Interior Minister Bernard Cazeneuve said.
"A little girl was telling me earlier that she wanted to live in peace and learn in peace in her school," Cazeneuve said on a visit to a Paris Jewish classroom.
"That's what the government, that's what the Republic, owes to all the children in France: security in all schools, especially in the schools that could be threatened," he added.
"The work on these attacks, on these terrorist and barbaric acts continues... because we consider that there are most probably some possible accomplices," Valls told BFM television.
Turkish Foreign Minister Mevlut Cavusoglu told the state-run Anadolu Agency that Boumeddiene, one of the most wanted women in the world, had stayed at a hotel in Istanbul with another person before crossing into Syria on Thursday.
She and her travelling companion, a 23-year-old man, toured Istanbul, then left on 4 January for a town near the Turkish border, according to a Turkish intelligence official who was not authorized to speak on the record.
Her last phone signal was on 8 January from the border town of Akcakale, where she crossed over apparently into Islamic State-controlled territory in Syria, the official said. Their 9 January return plane tickets to Madrid went unused.