London's most famous landmarks were today lit up in the colours of the French national flag in honour of the 17 people killed in the Paris terror attacks.
Tower Bridge, Trafalgar Square and the National Gallery were among monuments illuminated in the red, white and blue of the Tricolore, in a unique display of solidarity with France.
Crowds converged on Trafalgar Square in London and erupted in cheers as the French flag was projected onto the front of the National Gallery. The fountains in Trafalgar Square fountains rotated the colours of the French flag, while the London Eye went dark, as the French colours were projected on to County Hall behind it.
At 4pm, Tower Bridge was also bathed in the colours of the French flag.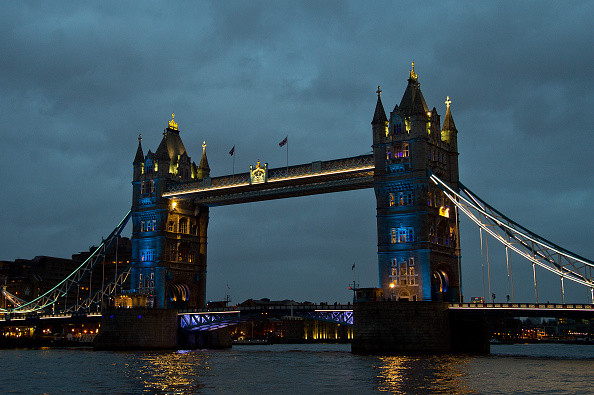 Similar displays and demonstrations were held in Leeds, Sheffield, Glasgow and Liverpool and in Cardiff Bay where a vigil was held in front of the Senedd.
The UK demonstrations were held as more than a million people gathered for a Unity march in Paris.
Speaking from the French capital, British Prime Minister David Cameron said it was "a day about people, about solidarity".
He told the BBC: "It was a demonstration of solidarity, people throughout this country, young and old, black and white, saying we stand with the victims.
"We are not going to put up with this because we are a free, open, tolerant country. As a Briton I felt that exactly the same."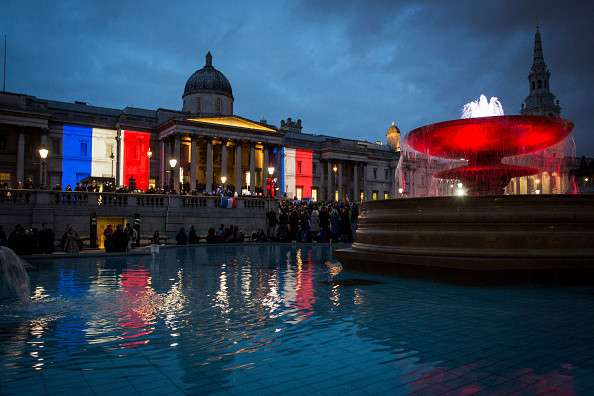 The PM was among dozens of world leaders who linked arms at the head of the Paris unity march, along with the victims' families.
Mr Cameron added he would be meeting security and intelligence chiefs on Monday to discuss whether further action should be taken to defend Britain against terrorist attacks.
The director general of Mi5 Andrew Parker recently confirmed that British intelligence had averted five planned attacks in 2014. He reported that the UK is a prime Al-Qaeda target and warned that radicalised al-Qaeda terrorists in Syria are planning mass casualty attacks against the West.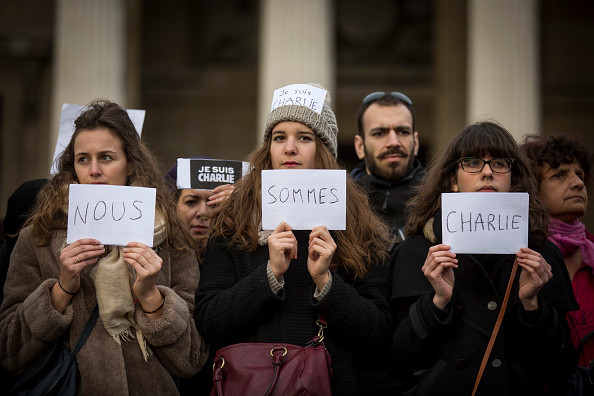 News agency AFP estimated that more than a million people attended the Paris rally on Sunday, which kicked off at 2.30pm at the Place de la Republique with the crowds chanting "Liberte" and "Charlie."
Seventeen people were killed during three days of attacks in Paris which targeted satirical magazine Charlie Hebdo, police officers, and a kosher supermarket.