The two terrorist gunmen at the centre of the Charlie Hebdo massacre in Paris, in which 12 people were murdered at the satirical magazine's offices, had in the past been in contact with at least three high profile Islamic extremists.
Said Kouachi, 34, and Cherif Kouachi, 32, are known to have met the following individuals.
Anwar al-Awlaki
Born in New Mexico, US, in 1971 to Yemeni parents, al-Awlaki was a radical Islamist cleric who preached at several American mosques where future 9/11 hijackers listened to his sermons. He was also linked by the FBI to an organisation used to funnel money to terrorists.
He left the US in 2002 and, via the UK where he gave lectures to young Muslims, ended up in Yemen to become al-Qaeda's leader in the country.
He became a cleric to radicalised Muslims the world over via email and texts and had links to several successful and foiled attacks, such as the Christmas Day underpants bomber and the stabbing of a British Labour MP.
He also called for the murder of a cartoonist who had jokingly called for an "Everybody Draw Muhammed Day" following attacks on other cartoonists who had depicted the Islamic prophet.
In 2011, after being designated a global terrorist by the US, he was killed in a drone strike. But not before he met Said Kouachi in Yemen, intelligence sources within the Middle Eastern country told Reuters. Kouachi may have received training at an al-Qaeda terrorist camp in Yemen.
Djamel Beghal
A radical Islamist originally from Algeria, Beghal found his way via studying in France to the north London mosque at Finsbury Park, where he idolised the notorious hook-handed terror preacher Abu Hamza, and befriended the Jordanian cleric Abu Qatada.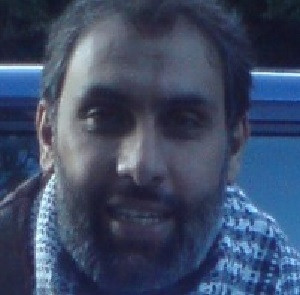 He left the UK for Jalalabad in Afghanistan in 2000, but the following year was detained while travelling through Abu Dhabi. He claims to have been tortured by the emirate's authorities, with complicity from US, French and British secret services.
Beghal, 49, was flown to France where he was interrogated further and eventually put on trial, before being sentenced to ten years in 2005 for terror-related offences. And it was in French prison that he met Cherif Kouachi, himself imprisoned on terror charges.
The two bonded and discussed Islam. They remained friends after Beghal's release in 2010. A report in Le Monde shows a French intelligence photo of the two men playing football together.
Farid Benyettou
A French national of Algerian descent around the same age as the brothers Said and Cherif Kouachi, Benyettou met the pair in Paris when they came to listen to his talks at local mosques about the war in Iraq, the abuses of detainees by US forces in Abu Ghraib prison in particular.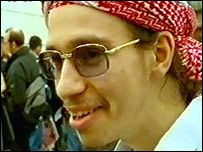 They began attending his hardline Islamic study group, along with others, where he spoke of the righteousness of suicide bombing and martyrdom. He was the leader of what became known as the 19th Arrondissement Network in Paris, a cell of like-minded young Muslims in the Parisian suburb.
He was tried at the same time as Cherif Kouachi, both accused of helping to ferry jihadists to Iraq to fight against US forces, and was sentenced to six years in prison.