Paris Uber protest: Interior Minister Bernard Cazeneuve orders ban on 'illegal' service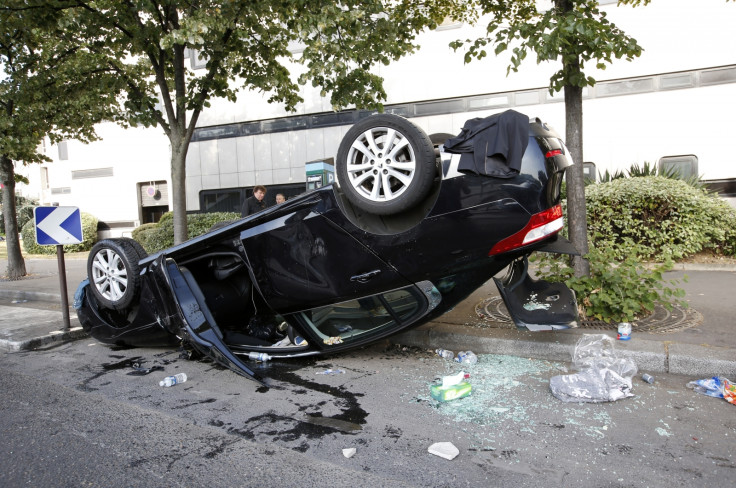 Following a day of violent protests across the country by angry taxi drivers, France's interior minister has ordered a ban on the low-cost car-sharing service UberPOP.
Minister Bernard Cazeneuve said the service was "illegal" and ordered police and prosecutors to enforce its closure. French taxi drivers claimed the US-based firm Uber is stealing their livelihoods.
Key roads around Paris were blocked and tyres were burned during the day-long strike. Barriers also appeared around Marseilles and Aix-en-Provence in south east France, where access to train stations and airport was disrupted.
Aeroports de Paris, the operator of the French capital's Charles de Gaulle (CDG) and Orly airports, warned passengers to travel by train, saying "access by road is completely blocked."
Some travellers walked along the side of the motorway to reach the airport.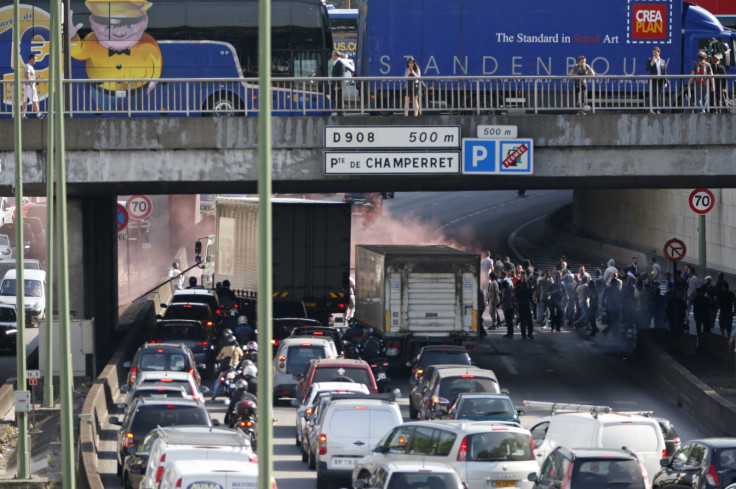 France's taxi drivers say they are being unfairly undercut by UberPOP. "Many taxis drivers are infuriated," Abdelkader Morghad, a representative of the FTI taxi union, told Bloomberg.
He said a law that forbids unlicensed drivers to carry paying passengers should be implemented.
France's licensed drivers - who have to pay thousands of euros for a licence - have lost between 30% and 40% of their income over two years because of the growth of UberPOP, Morghad added.
UberPOP, which even undercuts other Uber services, has been illegal in France since January 2015. But the law has proved difficult to enforce and the service continues to operate, AFP news agency reports.
Cazeneuve said on 25 June that he had ordered police in Paris to issue a decree banning UberPOP and said any cars defying the order would be seized.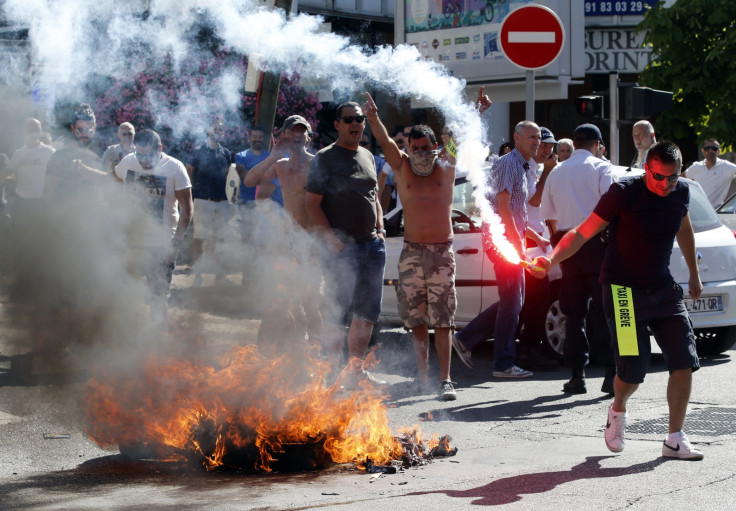 Uber spokesman Thomas Meister said the firm had contested the law under which UberPOP has been ruled illegal, and accused the interior minister of overriding the normal legal process.
"The way things work in a state of law is that it's for the justice to judge whether something is legal or illegal," he was quoted by Reuters news agency as saying.
Some cars were overturned and others had their windows smashed with bats.
Singer Courtney Love was caught up in the protest, as the car she was travelling in was "ambushed" and her driver "held hostage".
She tweeted: "Picketers just attacked our car... they've ambushed our car and are holding our driver hostage. They're beating the cars with metal bats... paid some guys on motorcycles to sneak us out, got chased by a mob of taxi drivers who threw rocks, passed two police and they did nothing."
An Uber spokesperson told IBTimes UK: "Uber firmly condemns the recent acts of violence against Uber partners and their cars, perpetrated today in Paris and in other French cities; whatever the anger, violence is never acceptable. Uber wishes to underline the fact that no French court of justice has declared uberPOP illegal."
© Copyright IBTimes 2023. All rights reserved.