US mother sues Uber for millions over teenage daughter's sex assault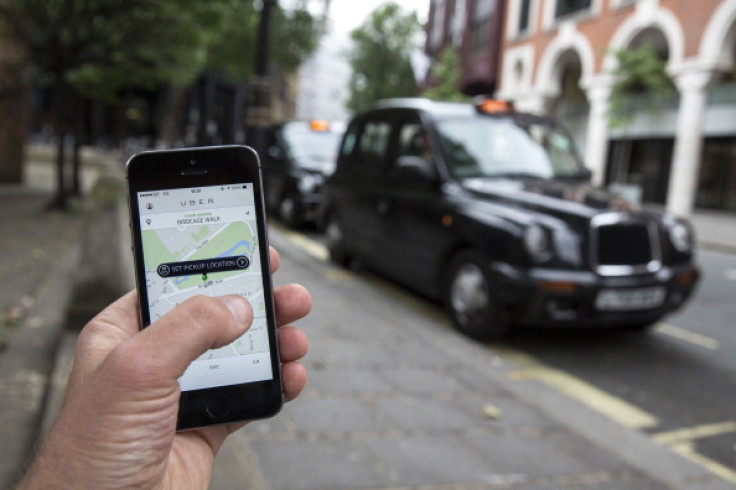 A Virginia mother is suing ride-app service Uber for $2m (£1.26m) for a driver's sexual assault of her 13-year-old daughter. She claims it's the San Francisco-based company's responsibility to protect customers and that Uber should never have used the attacker to begin with.
Isgani Morin, 39, was a frequent driver for the woman's young daughter, taking her back and forth to her Virginia Beach middle school. He sometimes asked her inappropriate questions, such as, "Can I buy you panties for your birthday?" according to the girl's family.
One afternoon late last year outside her home, when the teen was locked in the car and unable to exit, Marin reached into the back seat and rubbed the girl's inner thigh and asked if her mother was home. She finally managed to flee into the house, sobbing, and her mother called the police.
Morin was convicted of criminal assault and given a six-month suspended sentence for the manhandling.
The lawsuit charges that the girl has suffered emotional distress, including frequent panic attacks, and that Uber was negligent in hiring Morin and retaining him, and knew or should have known about his alleged history of unwelcome sexual advances — and driving infractions.
Uber has tried to distance itself from its drivers and driver conduct in the past, claiming that the company simply puts passengers in touch with drivers and is not responsible for driver behaviour. Uber's terms of service warn that Uber "does not guarantee the ability, suitability, safety or ability of third party providers. You agree that the entire risk arising our of your use of the services ... remains solely with you."
Uber drivers have been linked to rape, battery and at least one fatal hit-and-run accident.
A California labour commission has just ruled that drivers are not independent contractors, but Uber employees who have a right to wages and benefits. If the decision stands, it would also likely make the company liable for worker behaviour.
An Uber spokesperson told the Daily Beast that the company removed Morin's access to the Uber driver platform after the assault, but wouldn't respond to questions concerning whether Morin underwent a criminal background check.
Uber claims on its website that it screens drivers' county, federal, and multi-state criminal records. But Morin was arrested for Driving Under the Influence, has at least three traffic violations including speeding and failure to stop, reckless driving , trespassing, and an arrest in 2007 for disturbing the peace and assault and battery (those charges were later dropped), according to the lawsuit.
© Copyright IBTimes 2023. All rights reserved.