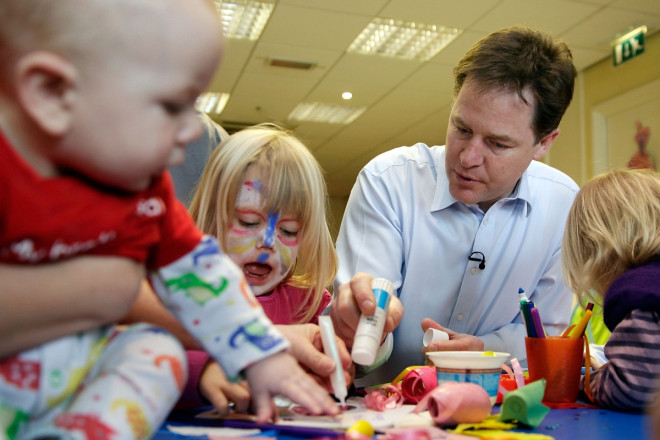 Many British men are not taking time off work to look after their new born babies as they feel a lack of support from employers is stopping them from using paternity leave.
According to research from the Institute of Leadership and Management (ILM), which questioned more than 1,700 employees and managers, a quarter of new fathers took no paternity leave at all.
The study also shockingly found that less than one in 10 (9%) of respondents took more than their two weeks statutory leave.
"The paternity pay gap not only creates practical financial barriers to shared parental leave, it also reinforces a cultural expectation within organisations that women will be the ones taking extended periods away from the workplace, which may halt their career progression," said Charles Elvin, chief executive of the ILM.
The research suggested that one of the main barriers preventing fathers from taking time off was lack of support from employers as less than four in ten (37%) respondents said that their bosses were supportive of the government's new shared parental leave plans.
Pay was also a major factor behind their reasoning as only 9% of men were given full pay for more than two weeks.
But seven in ten (70%) of women were paid the equivalent of their full salary for the first 38 weeks.
Frances O'Grady, the general secretary of the Trades Union Congress (TUC), argued that Britain is the worst country in Europe for decently-paid parental leave.
"Many dads simply can't afford to take time off, particularly as employers rarely top up their statutory pay," she said.
The findings come ahead of the government's parental leave changes, which will allow mothers and fathers to share their maternity and paternity leave from April 2015.
A spokesperson from the Department for Business said: "We want the introduction of shared parental leave to drive a real cultural shift and help working dads play a greater role in their child's early months."