Actor Patrick Macnee, who starred as the bowler hatted, gentleman secret agent John Steed in the 1960-70s TV series The Avengers, has died in California at the age of 93.
The actor, whose full name was Daniel Patrick Macnee, was born in London on February 6 1922. He died at home with his family at his bedside, his son Rupert said.
Macnee also played roles in theatre, appearing on Broadway, and served in the Royal Navy during World War Two.
A statement on the actor's website read: "Wherever he went, he left behind a trove of memories."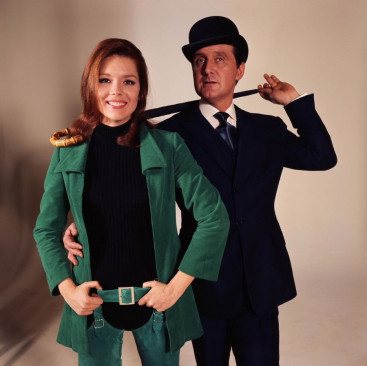 The statement added: "Patrick Macnee was a popular figure in the television industry. He was at home wherever in the world he found himself. He had a knack for making friends, and keeping them."
He died peacefully at his home in California's Rancho Mirage on 25 June, Rupert said.
The Eton-educated actor first appeared in the West End while still in his teens, playing a number of minor roles, including one in Laurence Olivier's 1948 film version of Hamlet.
However, he rose to fame in the original Avengers series between 1961 and 1969, where he starred alongside Honor Blackman, who played Cathy Gale, the wearer of the original Kinky Boots, and Dianna Rigg as Emma Peel. He returned when the series was reprised in the 1970s, appearing alongside Joanna Lumley's Purdey and Gareth Hunt's Mike Gambit.
He also appeared in the 1985 James Bond film A View to Kill, playing an ally of Roger Moore's Bond character.
In a 2014 interview with The Lady magazine, Macnee said he believed The Avengers was a success because it "did something different and did it better".
He told the magazine: "It was beautifully written, the ideas were very good, way ahead of their time and they incorporated fantasies for people who dreamed of doing exciting things."