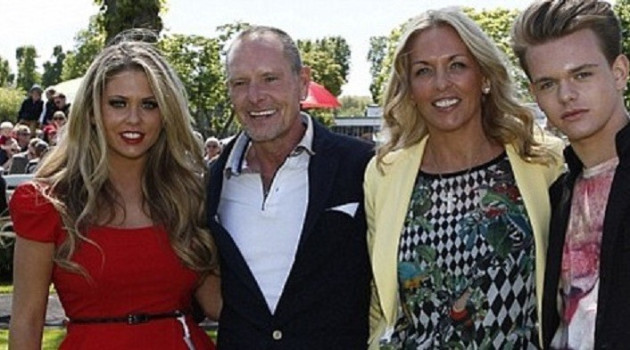 Former England football star Paul Gascoigne was held overnight by police following allegations that he drunkenly assaulted his ex-wife Sheryl at a railway station.
Gascoigne, 46, was released on bail after being kept in a cell for 12 hours following his arrest on suspicion of common assault and being drunk and disorderly.
He had been accused of grabbing a station guard by the throat in Stevenage, Hertfordshire, and then turning on his former partner when she intervened.
The incident comes three months after Gascoigne was discharged from a rehab clinic in Arizona, US, where he had been receiving treatment for chronic alcoholism.
Witnesses to the incident in Stevenage said the former football hero was drunk and abusive, and had lunged at a security guard when confronted about his behaviour.
When Sheryl intervened, Gascoigne grabbed her by the arm, and police were called.
A police spokesman said: "There are two allegations of common assault. One was against a man who is a station security guard.
"The allegation here is the 46-year-old man grabbed the security guard around the neck and the other allegation is regarding a member of the public who arrived at the station while this assault was happening. The accusation is that he grabbed their arm."
A spokesman for British Transport Police said: "Police were called to Stevenage rail station around 10pm on Thursday following a report of a man being drunk and disorderly.
"He was subsequently arrested and taken into police custody. He was bailed to return, pending police inquiries."
Gascoigne had recently returned to the public eye, and was photographed with Sheryl, their son Ryan and her daughter Bianca attending the Windsor races in May. The couple divorced in 1996, due to his alcoholism and violence.
He had recently come through a course of detox and rehabilitation at the £7,000-a-week Cottonwood clinic in Arizona, after friends including former Spurs and England team-mate Gary Lineker and radio DJ Chris Evans paid for his treatment.