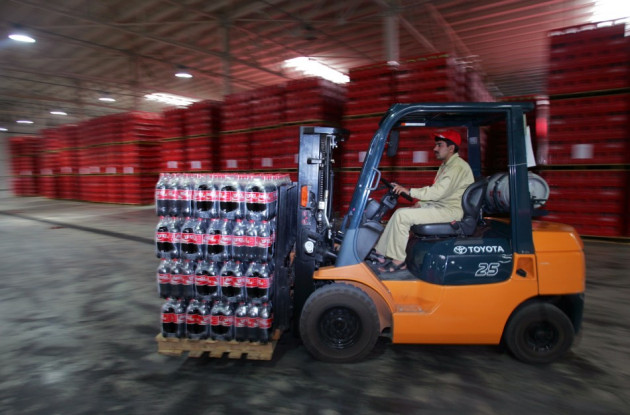 An inquest has been told that a man who developed a fizzy drinks habit drank so much cola that it killed him.
Paul Inman, 30, consumed so much liquid that his lungs swelled up to four times the normal weight and he died in his sleep.
An inquest heard that Inman suffered a large pulmonary oedema, which meant that the fluid in his lungs restricted his breathing.
Inman, of Howarth, West Yorkshire, suffered from Asperger's syndrome and lived in an assisted living facility. Care staff had to hide his cigarettes from him so that he would not smoke 20 in an hour, the coroner heard.
His mother, Alison Inman, told the Telegraph: "I've said all this time the cause of it was he drank excessively, absolutely excessively. He had done since he was 10. We used to say he had a self-destruct button."
The deceased was known to have low sodium levels because of the volume of fluids he drank. According to health experts, drinking large quantities of cola may lead to muscle problems and bone weakness. The resulting heart rhythm abnormalities can be fatal.
Deputy Bradford coroner Dr Dominic Bell recorded a verdict of death by natural causes.
In a similar case earlier this year, a coroner ruled that Natasha Harris, a 30-year-old mother of eight from New Zealand died from a fatal heart attack brought on by a 10-litre-a-day fizzy drinks habit.
In that case, the coroner's report said. "On the balance of probabilities it is more likely than not that the drinking of very large quantities of Coke was a substantial factor that contributed to the development of metabolic imbalances, which gave rise to the arrhythmia."
Scientists have warned that too many fizzy drinks could do as much damage to teeth as having an addiction to hard drugs. Experts believe that citric acid in soft drinks erodes enamel just as much as drugs do.