Manchester United manager Sir Alex Ferguson has played no part in Paul Pogba's potential departure, according to the player's agent.
The French midfielder is likely to leave the 12-time Premier League winners this summer for Juventus, having seen his progression stall this season having made just seven first-team appearances.
Pogba is therefore yet to pen a new deal with United, and according to his agent Mino Raiola is likely to have played his last game for the club.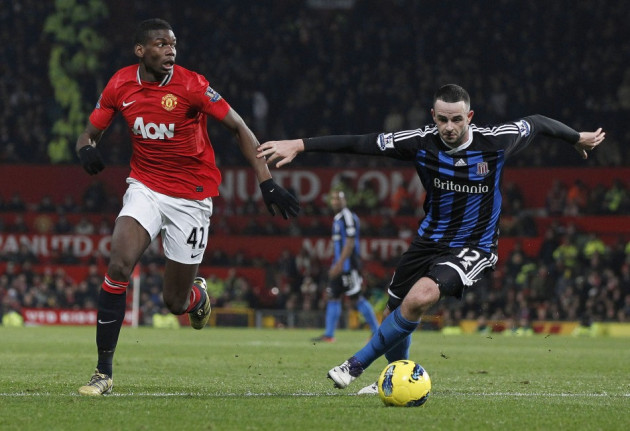 "As things stand now it is more likely that he goes away from Manchester," said Raiola.
"I can only say that, from my point of view, Sir Alex Ferguson is top of the world," he added.
"If Pogba leaves Manchester it is not because of Ferguson. If Ferguson had not been there, he would have left already.
"Even in our discussions, hearing from him has been amazing and fascinating. He captures like no other manager the essence of football.
"My opinion is not far away from how Paul thinks of him."
With several midfield options, which includes the retained Paul Scholes and Darren Fletcher, who is set to return from illness for next season, Pogba has been limited to few opportunities for United this season.
The 19-year-old joined United from Le Harve in 2011, but has yet to break through and is seeking to reignite his career in Serie A.
Juventus claimed the Serie A title this season for the first time since their demotion to Serie B for the club's involvement in Italy's match-fixing scandal.
The club will re-enter the Champions League from next season, and those increased first-team opportunities are likely to work as a carrot for the midfielder.
Pogba has previously been compared to former Arsenal midfielder Patrick Vieira, given his large frame and tendency to get forward from deep.
United have been accused of lacking a ball winning midfielder since the departure of Roy Keane in 2005.
The Republic of Ireland international was the driving force behind over a decade of success at Old Trafford, but is yet to be replaced despite leaving the club seven years ago.