UK's Largest Financial Education Charity Slams Labour for 'Misguided' Payday Lending Pledges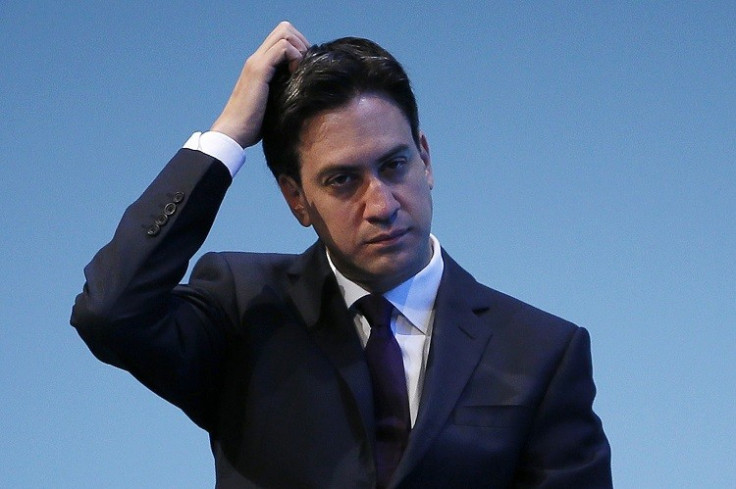 Britain's largest financial education charity has slammed the Labour leader Ed Miliband for his 'miguided' pledges on tackling the payday lending industry.
According to Phil Hall, a special adviser to ifs University College, Miliband's pledge to hit payday loan companies with a levy if Labour come to power is diverting attention and resources away from more detrimental, illegal areas of finance.
"If more consumers - and politicians - gained a proper understanding of these issues [borrowing, spending, over spending and payment default], the current hysteria around payday lending would inevitably be reduced," said Hall.
"The fixation with huge APR rates for payday lenders is very misleading because APRs are annual, payday loans are not.
"Often it is cheaper to borrow from a payday lender than to dip into an unauthorised overdraft or to take out a lengthy bank loan but these basic facts appears to be lost on policymakers."
The UK payday lending sector is worth £2bn ($3bn, €2.3bn) in the UK. The sector in 2013 has doubled from that of 2008 to 2009.
Current figures show that this corresponds to between 7.4 and 8.2 million new loans.
Despite these loans being described as one-off short term loans, costing an average of £25 per £100 for 30 days, up to half of payday lenders' revenue comes from loans that last longer and cost more because they are rolled over or refinanced.
Interest rates on the short-term loans can reach highly inflated levels. For example, one of the UK's largest payday loan companies, Wonga, bumped up its representative APR of 5,853% on its website this month.
While Miliband did not propose an exact levy rate, he said that he would double the current government support for credit unions, which is worth about £13m annually.
Meanwhile the Archbishop of Canterbury Justin Welby said he wanted to put payday lenders out of business by creating a credit union.
In August, IBTimes UK exclusively revealed that Britain's business secretary Vince Cable and the consumer affairs minister Jo Swinson were forging new draft legislation and guidelines for credit unions.
However, Hall said the suggestion that credit unions are a good alternative to payday lenders is not entirely true.
"Many credit unions provide an excellent service but contrary to today's statements from both Miliband and the Archbishop of Canterbury they do not offer a real alternative to payday lenders," said Hall.
"This is because most credit unions require borrowers to have saved with them for several months before they can borrow any money.
"In contrast, payday lenders will often lend on the same day as an application is made, as soon as satisfactory credit checks have been completed, which makes them much more attractive to consumers with immediate short-term financial needs."
© Copyright IBTimes 2023. All rights reserved.