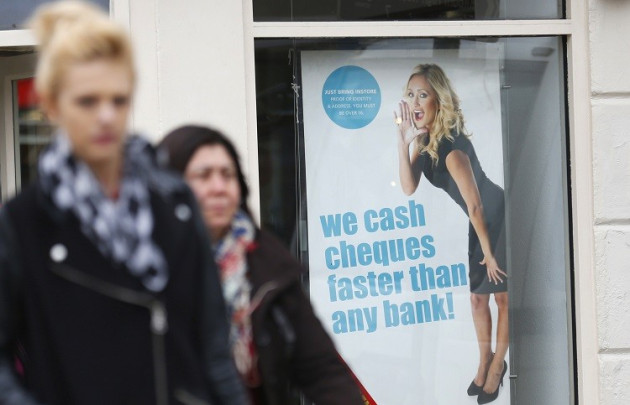 Labour leader Ed Miliband has pledged to hit payday loan companies with a levy through extra fees or taxes if Britain's opposition party wins the next general election in 2015.
As part of Labour's central campaign, which focuses on fighting against rising living costs and helping the most vulnerable parts of society, Miliband said the party will make it more difficult for payday lenders to do business and therefore reallocate resources to credit unions.
"We must protect the most vulnerable people in our society from the worst of exploitation by payday lenders," said Miliband in a statement.
"We would cap the cost of credit, halt the spread of payday lenders on our high streets and force them to fund the credit unions that can offer a real alternative."
The UK payday lending sector is worth £2bn ($3bn, €2.3bn) in the UK. The sector in 2013 has doubled from that of 2008 to 2009.
Current figures show that this corresponds to between 7.4 and 8.2 million new loans.
Despite these loans being described as one-off short term loans, costing an average of £25 per £100 for 30 days, up to half of payday lenders' revenue comes from loans that last longer and cost more because they are rolled over or refinanced.
Interest rates on the short-term loans can reach highly inflated levels. For example, one of the UK's largest payday loan companies, Wonga, bumped up its representative APR of 5,853% on its website this month.
While Miliband did not propose an exact levy rate, he said that he would double the current government support for credit unions, which is worth about £13m annually.
Coalition and Regulators Battles Against Payday Loan Companies
Although Labour has pledged to make it more difficult for payday loan companies to do business, Britain's ruling coalition party, the Archbishop of Canterbury and the Financial Conduct Authority (FCA) have all made strides over tackling the industry.
The Office of Fair Trading (OFT) hands over regulation of the sector to the FCA in April 2014.
In March this year, the OFT gave 50 payday lenders, which account for around 90% of their market, three months to change their business practices or risk losing their licences.
Four months later, the OFT revealed that 15 payday loan companies left the market ahead of a strict deadline that forces them to prove that they have reformed 'irresponsible lending' practices.
The watchdog said that 14 lenders wrote to the OFT stating that they were leaving the market while one firm said it had ceased operating altogether.
In July, the FCA said it plans to possibly ban advertising and how quickly loans can be made by payday lenders, as part of its crackdown on the industry, which lawmakers have described as 'preying on the vulnerable'.
In the same month, Archbishop of Canterbury Justin Welby said he wanted to put payday lenders, which charge astronomical interest rates on short-term loans, out of business by creating a credit union.
In August, IBTimes UK exclusively revealed that Britain's business secretary Vince Cable and the consumer affairs minister Jo Swinson were forging new draft legislation and guidelines for credit unions.