A prison officer has been jailed for 16 months and a police officer for 10 months for selling information about high-profile names to the Sun newspaper.
Richard Trunkfield, 31, an operational support officer at HMP Woodhill in Milton Keynes, pleaded guilty to selling information about one of James Bulger's killer Jon Venables to the News International paper for £3,350.
Former police officer Alan Tierney, 40, of Hayling Island, Hampshire was also sentenced to 10 months in jail at the Old Bailey after pleading guilty to two counts of misconduct after selling information to the Sun about John Terry's mother and Rolling Stones guitarist Ronnie Wood.
Both Tierney and Trunkfield were charged as part of Operation Elveden into corrupt payments.
Upon sentencing, Justice Fulford said: "This country has long prided itself on the integrity of its public officials and cynical acts of betrayal of that high standard have a profoundly corrosive effect."
At the time, the person Trunkfield sold information on was only referred to a "high-profile prisoner". The court heard how Trunkfield has since resigned from Woodhill prison and Venables is no longer being held there.
In mitigation, the court heard that Trunkfield had no direct contact with Venables and only passed on minor details such as what he was eating. He was jailed in 2010 for two years for downloading child pornography.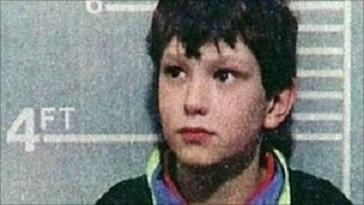 Tierney was jailed for selling personal details about the Chelsea footballer's mother and mother-in-law and the guitarist's arrests for £1,750 in 2009.
Sue Terry and Sue Poole were arrested on suspicion of shoplifting and Wood, 65, was arrested on suspicion of assaulting his then girlfriend, Ekaterina Ivanova. Both accepted cautions. All three accepted cautions following their arrests.
The court heard how the former Surrey police officer sold details of what Terry and Poole had stolen and their correct value as well as detailed accounts of what the woman said after their arrests.
He also pleaded guilty to giving the name and address of a witness to the Wood incident.
Despite the judge ruling that most of the details of what Tierney passed on would have become public eventually, he added it still could have had an impact on the investigation and his actions were a "disgraceful way for a police officer to act".
He said: "The fact that the individual coincidentally tried to sell the story to another newspaper is neither here nor there in terms of what this defendant had in mind.
"The most serious aspect of the two offences is that, in relation to count two, the defendant provided the name and, most significantly, the address of the witness.
"Put bluntly, it could easily have led to that witness withdrawing all co-operation as regards being a witness."