The inquest into the death of Peaches Geldof has confirmed she died of a heroin overdose.
The 25-year-old was found by her husband, Thomas Cohen, who discovered her body "slumped" on the edge of a bed in the spare room of their Kent home, with one leg hanging off.
Reports from last month suggested she was found with her 11-month-old son Phaedra next to her.
"Phaedra was by her side most of the time, even when she was sleeping. At the very least, there can be some comfort that she wasn't by herself when she died," a source told the Sun.
Geldof's death echoes that of her own mother, Paula Yates, who also died of a heroin overdose. The day before her death, Geldof had put a picture of them on Instagram.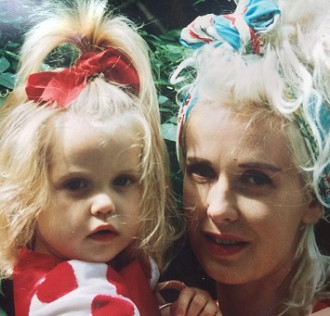 DCI Paul Fotheringham, from the Kent and Essex Serious Crime Directorate, said Peaches had been alone at home on the Saturday evening and Sunday morning before her death on the Monday.
"On Thursday April 3, 2014, Thomas Cohen went with his two sons to stay for the weekend at his parents' house in south-east London," he said.
"This is a normal occurrence which enables Peaches and Thomas to complete work in their respective careers. It is believed that Peaches spent Saturday afternoon, into the evening, and Sunday morning at her home address alone.
"Throughout this period she maintained telephone contact with family and friends, including contact with Thomas's mother to arrange a family activity, but this was cancelled.
"Peaches maintained contact with family and friends throughout Sunday and at 5pm Thomas's father Keith Cohen took the youngest child, Phaedra, back to Wrotham and spent half an hour with Peaches before leaving the child with her."
According to the Evening Standard, the police are now expected to launch an investigation into her death, as no drug paraphernalia was found at her home.
Police described her death as non-suspicious and an initial post-mortem returned inconclusive results, leading to further toxicology tests being conducted.
A full inquest into her death has now been adjourned until July.
A source had told the Times that tests showed Peaches had died from a heroin overdose, however the news was not confirmed until the inquest in Gravesend, Kent, today.
A reporter for 5 News asked how details of her death became known before the official announcement. A spokesperson for Kent County Council said they did not know and were "disappointed".