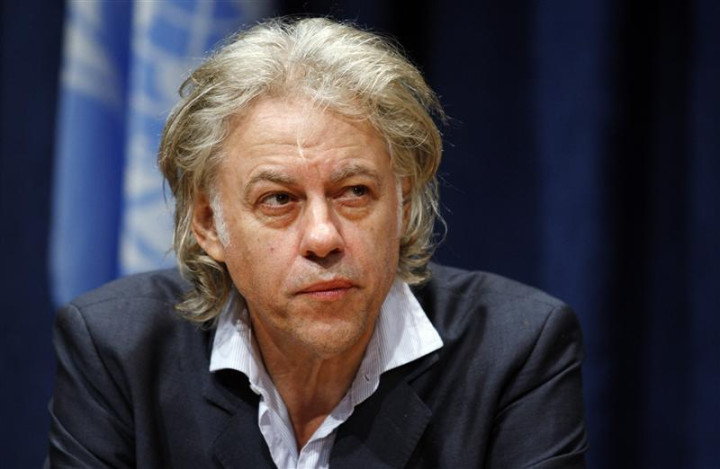 Sir Bob Geldof has admitted that he has been racked with guilt since losing his daughter to a heroin overdose earlier this year.
Peaches Geldof was found dead at her Kent home on 7 April with her 11-month-old son Phaedra playing beside her. Drug paraphernalia was found at the property, which she shared with her two children and husband Thomas Cohen.
In a candid interview with ITV News, the Life Aid campaigner said that he felt responsible for the tragedy because he didn't do enough to help her fight her demons.
"She was super bright, too bright. She knew what life was supposed to be and God bless her, she tried very hard to get there and she didn't make it," Geldof said.
"I'm not just blaming the newspapers, of course not. You blame yourself. You're the father who's responsible and clearly failed."
The 63-year-old star added: "For anybody watching, who has a dead kid and you're a parent, you go back, you go back, you go back, you go back, you go back, you go over, you go over, what could you have done."
Peaches' untimely passing echoed the death of her mother Paula Yates, who was found dead at her London home in September 2000 after a heroin overdose.
Geldof previously confessed that he was grateful that his grandchildren are too young to remember their mother's death, describing the grief as "intolerable."
"They are so small, the little chaps, that I'm not sure they'll have this craving to remember their Mum, and I think that is healthy," he told ITV's Lorraine.
"I know that sounds very cold and empirical. I don't want them becoming wrapped up in the Geldof life. It's great in some respects, it's appalling in other times."