It was thought Peaky Blinders couldn't top the last series, but the Brummy-based television drama has surpassed itself with the third and thrilling season. Each episode has been better than the last and with glittering performances from Cillian Murphy and Tom Hardy, it's felt like a real Thursday night treat.
From dramatic murderous finales unfolding in excruciating slow motion to our main man Tommy Shelby (Murphy) getting beaten to a pulp, seeing the toughest guy on the small screen transform into a vulnerable bed-ridden wretch, it's been one surprise after another.
So we're pretty teary at the prospect of saying goodbye to our favourite show on the telly of 2016 thus far. Bid farewell to Peaky Blinders, because it's all over for another series after Thursday night's finale (episode 6). Don't fret, however, as two more seasons have been ordered of the hit BBC show.
After the many shockers creator Steven Knight has thrown upon the unsuspecting viewer, Tommy will encounter yet another detrimental situation in tonight's ending to round off an explosive series. We'll see if the illicit life has finally taken its toll on the 1920s gang leader from Birmingham, and whether he is prepared to commit the most audacious crime of his mobster career.
And in true Peaky Blinders tradition, Tommy will face a few catastrophic hurdles in the obstacle course that involves being a high-flying gang leader, and he'll receive an unexpected blow that puts him under intolerable pressure. Can he stick it out? We'll have to wait and see.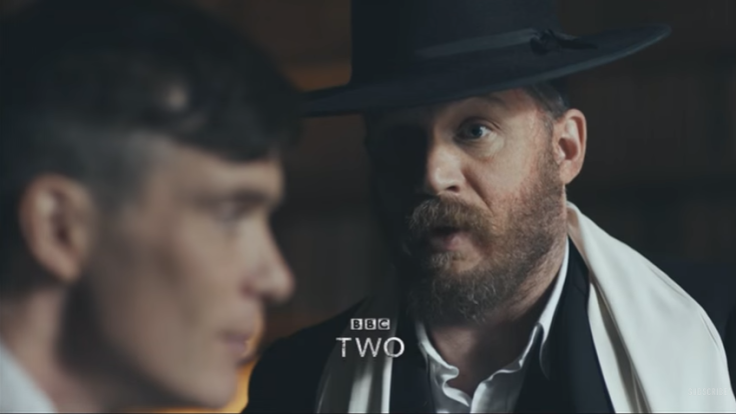 He's already seen the love of his life, Grace, die in his arms after a gunshot wound to the chest, so anything after that will be a doddle, right? Think again. As his personal agonies continue to eat away at him, he'll attempt to put his emotions aside in a bid to pull off the complicated business over armoured cars, trains and debauched Russian aristocrats at Hampton Court and their jewels. And of course, Alfie Solomans (Hardy) will light up the screen once again as the loveable rogue and Jewish gang leader as our Tommy's ultimate frenemy.
In a race against time, Tommy is forced to confront the harsh truth about himself and his fraudulent family that could change the dynamics of the Shelby gang forever – facing his worst fears than ever before and in desperate need of help.
And as Paddy Considine's nefarious priest continues to bring tension to the show, so will he put the nail in the coffin in tonight's episode? Find out at 9pm on BBC2 on Thursday (9 June).