The combination of a fascinating story based on true events and the onscreen chemistry between Cillian Murphy and Tom Hardy has turned Peaky Blinders into one of the BBC's biggest hits.
So it's only natural that zealous fans of the show are wondering when the fourth series is back on screens. As it stands PB has been confirmed for a fourth season, and the next batch of episodes will begin filming in March this year.
The British television crime drama is based upon the exploits of the Birmingham-based Peaky Blinders gang, and Irish actor Murphy plays their notorious leader, Tommy Shelby.
Due to the success of the 1920s' era series, the BBC announced that they had ordered a fourth and fifth series of the show – with producer Katie Swinden calling season 4 the most dramatic yet. On top of this rumours are swirling of Freddie Thorne returning to the show.
When does Peaky Blinders season 4 begin?
Unfortunately, an exact date for the latest offering of the British gangster drama has not been announced. A late 2017 can be anticipated, however, with previous season premieres of the show being in September or October. Indeed, you'll have to wait until autumn to see Murphy's chiselled features on the small screen once again by the looks of things...
Who's starring?
Of course, Murphy will return as the defiant Tommy Shelby, and Helen McCrory is said to resume her role as Polly Gray. Hardy will also return as the loveable rogue Alfie Solomons, as the show can't do without Tommy's Jewish rival. Scriptwriter Steven Knight previously told Deadline: "We can't do it without Alfie."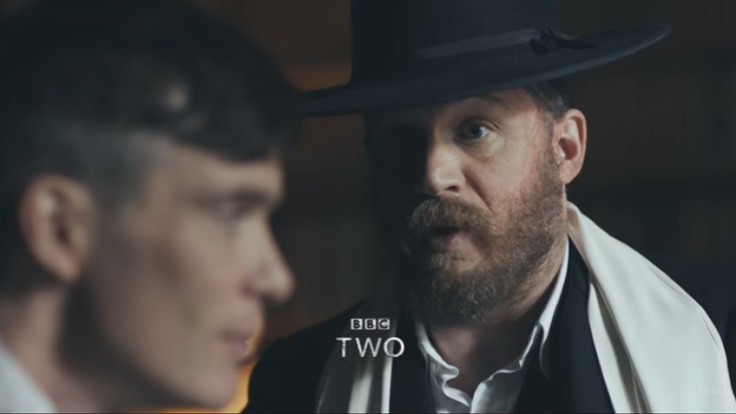 Will season 5 be the end?
Knight also revealed that Peaky Blinders may come to a close at the end of season 5, telling Radio Times: "Never say never, but we feel that series five may be the last. We don't know for sure," he said.
"Peaky is one of those things everybody loves and the response has been so magnificent on both sides of the Atlantic. I have got the end in my mind; whether that happens at the end of five is the question."
We have a sneaking feeling it won't be the last we see of Tommy and the gang, however.
Is it available on Netflix?
While season 3 is yet to make an appearance on the streaming service, season 1 and 2 are readily available to watch.