Pegida UK leader: 'Cologne sex attacks help raise awareness for our anti-Islam cause'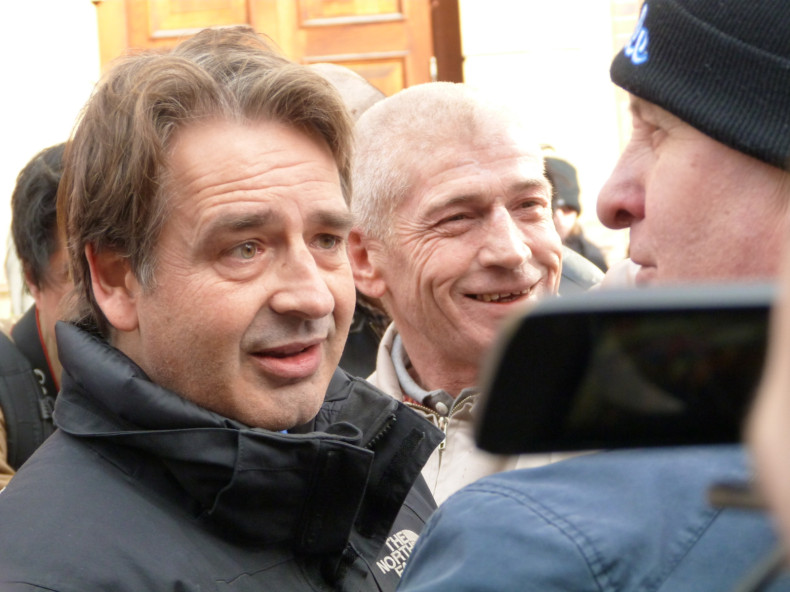 The leader of a new anti-Islam group launched in the UK has said recent sex attacks on women in Germany are "helping raise awareness" for its cause.
In a wide-ranging interview with IBTimes UK, Paul Weston – recently unveiled as the new head of Pegida UK – claimed sexual assaults like those reported in Cologne are already happening "under the radar" in the UK, and said his group hoped to rally "middle England" in protest.
The 50-year-old, who is also leader of political party Liberty GB, has become a renewed target for anti-fascist campaigners after being announced as Pegida UK leader on Monday (4 January). In a joint press conference with former English Defence League (EDL) leader Tommy Robinson, the pair described Islam as a "fascist" ideology incompatible with British life.
Weston says he has now made it his mission to become the "respectable" face of a mass anti-immigration movement in the UK. The one-time Ukip parliamentary candidate hopes to replicate the growing popularity of anti-immigration Pegida rallies that have taken place across northern Europe in the wake of the refugee crisis.
Protests in German cities like Dresden have attracted thousands of people under banners attacking Islam. They've led Chancellor Angela Merkel to brand the group's members as having "hate in their hearts" and prompted accusations the group is turning the "far-right" mainstream.
Weston, with the help of former English Defence League (EDL) Tommy Robinson, has given himself six months to achieve the same level of support in the UK – beyond "just a group of 1,000 skinheads".
He told IBTimes UK: "The unpleasant recent events in Germany are helpful in raising people's awareness. Events in the last decade in the UK have seen things like the Rochdale scandal, where sexual abuse was brushed under the carpet. While perhaps not the same mass-event like in Cologne, similar attacks have been happening here but under the radar.
"What we want is to grow something like what we've seen in Dresden. If we can get middle England out marching it makes it very difficult for the government and media to dismiss us as they have done before as just a bunch of thugs. It will also be difficult for the left anti-fascist groups to throw bottles if the people marching range from young children to the elderly."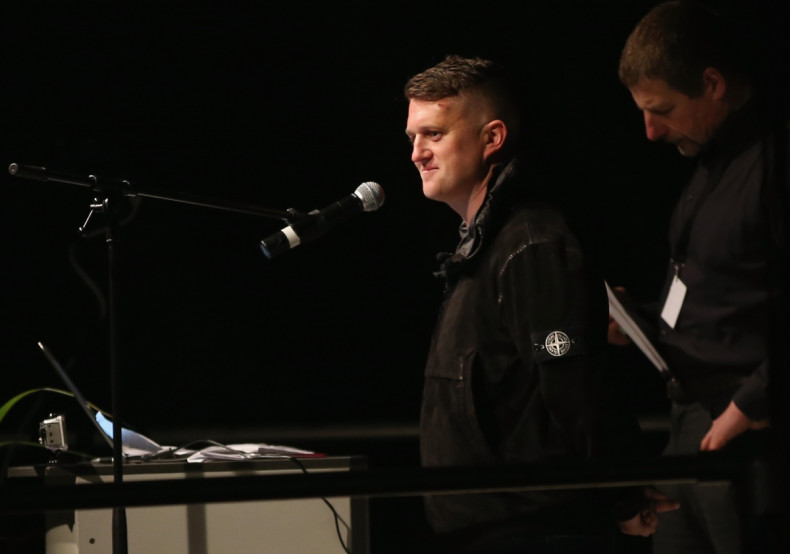 Despite success in some parts of Europe, previous efforts to launch rallies under the Pegida banner in the UK have so far been shunned by the British public, with some protests achieving a woeful turnout.
Last month Robinson, who left far-right group the EDL in 2013, intended to restart the group and captivate what he suggested was a dormant anti-Islam sentiment in the middle classes. But a car-crash interview with its then-leader Tim Scott overshadowed the launch and forced the group to find a new leader.
Weston is now pinning some of his hopes on the group's upcoming anti-Islam rally on 6 February in Birmingham, a city with one of the UK's largest Muslim communities. He insisted the group wants the "silent walk" to be peaceful and away from any potential hot spots. Birmingham City Council has already condemned the rally, saying: "Brummies do not subscribe to ideas based on prejudice, intolerance and hate." Anti-fascist groups also plan to hold counter-rallies in Birmingham on the same day, accusing the group of being "Islamophobes".
The anti-fascist group Unite Against Fascism (UAF) branded Pegida UK another manifestation of the "far-right", adding: "Pegida UK aim to recreate the hatred of their allies elsewhere in Europe where thousands have massed targeting the Muslim community. We should oppose it."
Weston's support for controversial policies has also seen his claim to be a "respectable" political figure attacked. This includes his backing for a Donald Trump-style ban on Muslim immigration into the UK and a ban on any Muslim from holding public office.
He has also called for more surveillance of mosques, saying the majority "don't promote peace", and said "moderate" Muslims only exist if they're "bad Muslims" who don't follow the teachings of the Quran properly.
But Weston said he was "optimistic" of the group's success in the UK, adding: "Even if we have only 100 people turn out on 6 February it doesn't matter. Just being seen will encourage more to join. I'm going to give it six months. If it ends up being just a group of 1,000 or so skinheads, I'll walk away."