Tommy Robinson: Pegida UK figurehead 'to be charged with assault' days after launch of anti-Islam group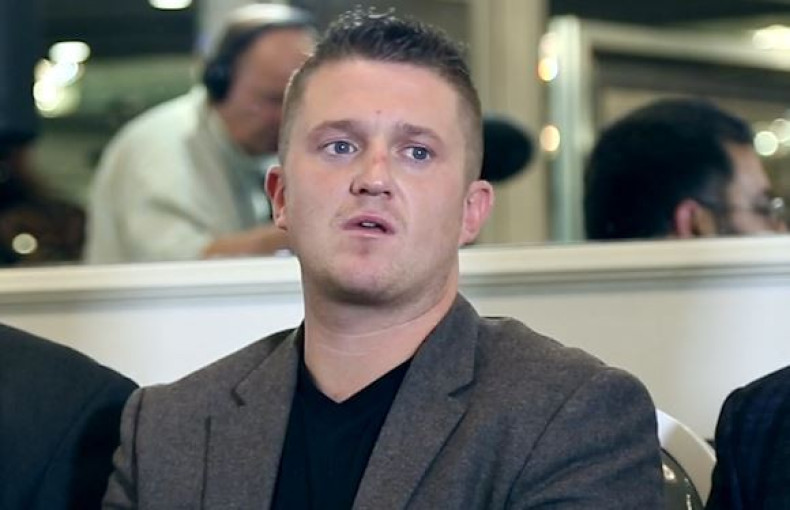 Tommy Robinson says he expects to be charged with common assault in the coming days after claiming to have been told by officers he had to present himself at Luton Police Station. The former leader of the far-right English Defence League (EDL) – who launched the UK branch of European anti-Islam protest group Pegida just days ago – was arrested in August on suspicion of attacking a fellow prison inmate, but had originally been told no further action would be taken.
The alleged assault occurred while Robinson was serving his last days in prison for a 2014 conviction of mortgage fraud. He says he acted in "self-defence" after Muslim inmates at Peterborough prison allegedly attacked him with a cup of boiling water containing sugar.
Robinson, 33, revealed to IBTimes UK: "The police told my solicitors I was going to be charged with battery. I was told this allegation was dropped and then two days after the Pegida UK press conference they say I'm going to be charged.
"Whatever this is all about, it's a complete fabrication. It's all to do with that press conference. The amount of stupid things they've arrested me for in the past, it's ridiculous."
An email seen by IBTimes UK confirms Cambridgeshire Police, who investigated the allegations, had originally decided to take no further action against Robinson back in October. The ex-EDL leader described the timing of the apparent U-turn by officers and the CPS as "suspicious" and claimed it amounted to "state persecution" for his political activity.
It comes just two days after Robinson – real name Stephen Yaxley-Lennon – held a press conference to relaunch Pegida UK under its new leader Paul Weston at a pub in Toddington, Bedfordshire. The event on Monday saw the pair attack Islam as a "fascist ideology" and promote a Pegida UK anti-immigration rally due to take place in Birmingham on 6 February. Robinson had previously described the city as the "terrorist epicentre" of Britain.
A spokesman for Cambridgeshire Police said it was against policy to confirm whether an individual was due to be charged, instead saying: "A 33-year-old man from Wilstead was arrested on suspicion of common assault in August, and is due to return on bail to Luton Police Station on 12 January."
Robinson left the EDL in 2013 but last month announced he would be setting up the UK wing of Pegida, a controversial anti-immigration group that has grown in popularity in northern Europe.
He confirmed he intends to hand himself in to police.