Manchester City loanee Roque Santa Cruz believes Manuel Pellegrini would be a successful replacement for Roberto Mancini at the Etihad Stadium.
Mancini was sacked as manager on Monday despite winning the Premier League and the FA Cup during three and a half years in charge.
Pellegrini is the odds-on favourite to replace the Italian this summer, despite Malaga claiming no contact has been made over the Chilean's availability.
Santa Cruz, who joined City in 2009, has spent the last season on loan with Pellegrini in La Liga, and says the South American would be a good addition for the Premier League.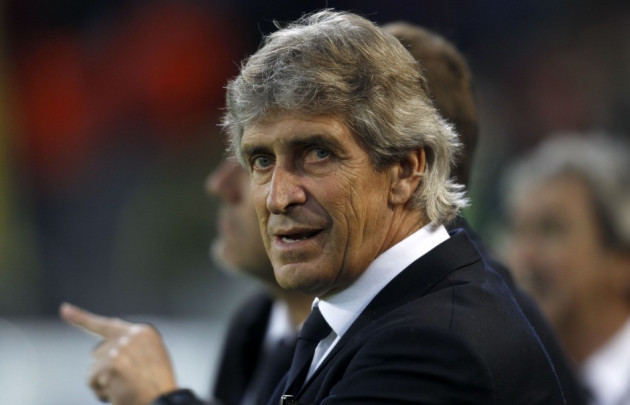 "He would certainly be up to it," Santa Cruz told Goal.com. "He has a lot of merits.
"Although he didn't win anything when he was coach of Real Madrid, they got 96 points and normally that would have been enough to win it. He's been doing a very good job and this would be a good opportunity for him, if it's confirmed.
"With the situation at Malaga, there's a strong possibility he will leave. He can't continue and will look for another club. Apart from the financial issues at the club, he understood that the club would have greater ambitions, but the owner has been distancing himself from the club and shown less interest than he expected.
"If a move to City is confirmed, it will be a very important step in his career. He will be able to compete for more important aims, in a big league, and with the players they have at City with their strong squad."
Brian Kidd has been put in temporary charge for the final two games of the season, which started with a 2-0 win over Reading on Tuesday, and the club's tour to North America.
Mancini's management of the City squad, which saw him fall out with a series of players including former striker Mario Balotelli and Carlos Tevez, increased scrutiny on his position, while a failure to defend their league title had drew further questions over his future.
Continued complaints over his power in the summer window led to a directionless transfer policy, and Santa Cruz believes managing the squad will be Pellegrini's main challenge.
"I think City have some 25 players in their squad. Not everyone is happy. If they're not playing, they always depend on playing more. That's not a bad thing.
"Everyone wants to improve, there's big competition for places. Anyone can have a disagreement with their boss, but that's not a reason to have a bad relationship with him," Santa Cruz added.
"I'm not surprised about Mancini's leaving. The club have their ambitions, their spending is linked to the ambitions of their owners.
"After not winning anything this season, it was a difficult situation. But after all the things he won at City, three trophies, including their first league title in so many years, you have to consider he did a great job. He's had to go because of the ambitions of the owners."