Pennsylvania: Beauty queen accused of faking cancer and taking donations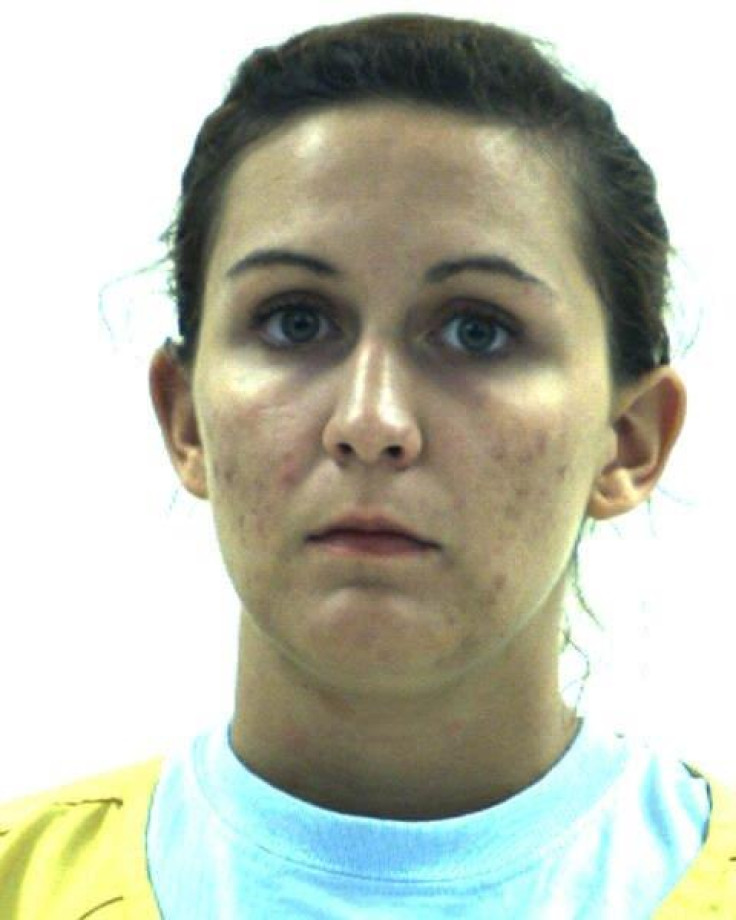 Brandi Weaver-Gate, 23, is pictured in this undated handout photo obtained by Reuters August 12, 2015. Weaver-Gate, a former Pennsylvania beauty queen was ordered to return her crown and sash and is in jail today awaiting a preliminary hearing on charges she pretended to have cancer to defraud sympathetic community members.
REUTERS/Centre County Correctional Facility/Handout via Reuters
A Pennsylvania beauty queen has been stripped of her sash and crown after she was accused of faking cancer and taking donation money. The 23-year-old was arrested on 11 August and charged with one felony count of theft by deception and another of receiving stolen property.
Brandi Weaver-Gates, Miss Pennsylvania US International 2015, of Pleasant Gap, had allegedly been faking cancer since 2013. According to the criminal complaint, Weaver-Gates used the made-up illness to receive donations from charities and generous donors.
Reuters reported that an anonymous letter informed police of Weaver-Gates's actions.
"The accused was allegedly diagnosed with Chronic Lymphocytic Leukemia in March 2013," state police said. "Since that time many fundraisers have been held to benefit the accused."
Butler's Beauties, which organised the pageant Weaver-Gates won, released a statement announcing its disappointment in the charges against the beauty queen. It also announced they had revoked her title and had confiscated her sash and crown.
"We at Butler's Beauties are saddened to hear of the news of Miss Brandy Weaver-Gates," the organisation said. "We were also led to believe that she was dealing with this horrible disease and stood by her as she struggled being a beauty queen and a cancer patient."
However, State Trooper Thomas Stock told WJAC that "there were some inconsistencies, such as Ms Weaver-Gates's hair was always there and never falling out, she did not know the name of her doctors, and other things like that."
According to the Washington Post, Weaver-Gates tricked "numerous people" into believing she was seeking treatment at facilities, including Johns Hopkins Hospital.
Weaver-Gates was unable to pay the $150,000 bail for her release and is scheduled for a preliminary hearing on 19 August. According to the Washington Post, she declined a public defender but had no attorney information listed in online court records.
© Copyright IBTimes 2023. All rights reserved.