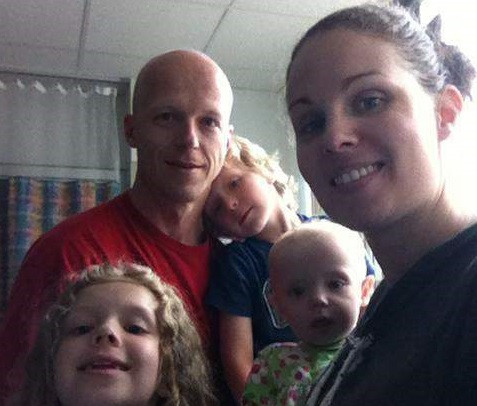 A Pennsylvania mother asked for help to pack up and leave her husband with their three children on the same day the entire family was killed in a suspected murder-suicide.
Megan Short, 33, her husband, Mark, 40, and their three young children Willow, Mark Jr and Liana, ages 2 to 8, were all found shot dead in the living room of their home in Sinking Spring on Saturday (6 August). The family dog had also been killed.
Investigators have not publicly revealed who they believe the killer was.
A gun was reportedly found near one of the adults, but investigators did not specify which one. Police also said they found a handwritten murder-suicide note.
Megan Short accused her husband of abusing her and asked friends on Facebook to help her and the children move out of the family home on 8 August, a friend who read the post told the Reading Eagle.
That is the day the family was killed. Police found the bodies after Short had failed to show up for a planned luncheon.
In a particularly sad twist to a heartbreaking story, victim Willow Short, 2, was something of a local and even national celebrity, after fighting her way back from the brink of death. She received a heart transplant when she was just six days old.
The stage had apparently been set just after Short responded on Facebook to an article her friend, Angie Burke, had posted about spousal abuse. The author wrote of the fear she suffered when an ex-boyfriend used intimidation to keep her a virtual prisoner.
It "really does a number on your mental health for sure," Short posted, later adding: "This is why I am leaving my marriage, Angie. 16 years."
Short also wrote about her little girl who cheated death once. "I have been super emotional over everything the past couple days. Just when I get used to her getting a little bit of normal childhood, I am reminded of all that she has to endure throughout her life," Short wrote.
"I have wondered if she would grow up to resent the fact that we chose this for her. Thankfully, she is a happy, happy girl who truly loves life. It's like she just knows life is precious."