Pensioner jailed for encouraging lover, 64, to have sex with dogs at sordid 'bestiality parties'
David Galloway, 65, encouraged Carol Bowditch, 64, to have sex with three different breeds of dogs.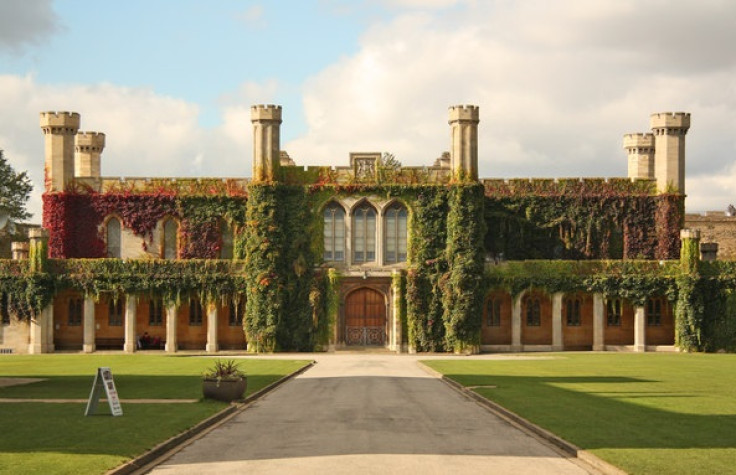 A depraved pensioner has been jailed for 12 months after he encouraged his partner to have sex with dogs at a so-called 'bestiality party'.
David Galloway urged his girlfriend Carol Bowditch, both from Evedon, Lincolnshire, to take part in the sick orgies where dog owners would get kicks out of watching women having sex with their pets, before they would have sex with the men.
The 65-year-old was also caught with over 12,000 indecent images of children in addition to 191 extreme images of Bowditch having sex with dogs.
Bowditch was spared prison last month after she admitted a charge of having sexual intercourse with an animal between 13 November 2011 and 25 November 2014.
The 64-year-old told a court that she did not know she was breaking the law by performing sex acts with a St Bernard named Oscar, a black Labrador named Badger and an Alsatian called Rocky.
She was handed a community sentence, with 12-month supervision order and a 16-week curfew, despite also possessing 37 extreme pornographic images.
But Galloway was jailed for a year at Lincoln Crown Court and ordered to sign the sex offenders' register for 10 years after he admitted aiding and abetting his partner to have sexual intercourse with animals.
He also pleaded guilty to making 12,332 indecent images of children, distributing 1,863 indecent images of children, possessing 191 extreme images and 29 prohibited images.
The court had heard how military police lifted the lid on the couple's sordid sex life after they began investigating an RAF member and raided the couple's home.
In the property they found a DVD and a USB stick which both contained film of her with dogs.
During their investigation they unearthed a secret community that were taking part in sick sex parties with some of the disgusting orgies posted online to a bestiality forum.
Judge Michael Heath told Galloway according to The Mirror: "It is beyond me to understand how you having a female partner stood by, and to go further aided and abetted your partner to have sex with three dogs.
"But that wasn't the end of it. You also downloaded indecent images of children."
© Copyright IBTimes 2023. All rights reserved.