Soon after announcing on Tuesday (9 May) that President Donald Trump has approved an increase in weapons supply to Kurdish troops fighting to recapture Raqqa, Syria from Isis, the Pentagon issued a statement reassuring Turkey of America's support.
Turkey considers the People's Protection Units or YPG – a Kurdish militia that is part of the Syrian Democratic Forces (SDF) fighting Isis in Syria and Iraq – as militants, while the US sees them as strong allies. Ankara has strongly objected to empowering the Kurds with more weaponry.
However, the Pentagon has assured that the "equipment" provided to the YPG will be "limited, mission specific and metered out incrementally as objectives are reached".
"We are keenly aware of the security concerns of our coalition partner Turkey," Dana W. White, the Pentagon's chief spokeswoman, said in a statement on Tuesday. "We want to reassure the people and government of Turkey that the US is committed to preventing additional security risks and protecting our NATO ally."
White also said that this move will give the Pentagon the go-ahead to "equip Kurdish elements of the Syrian Democratic Forces as necessary to ensure a clear victory over Isis" in Raqqa. She explained that the White House strongly believes that the SDF is "the only force on the ground that can successfully seize Raqqa in the near future".
She added that Defence Secretary James Mattis has spoken with his Turkish counterpart Fikri Isik by telephone to reiterate US' commitment towards protecting Turkey's interests. The State Department added that Secretary of State Rex Tillerson has also spoken with his Turkish counterpart on Monday night.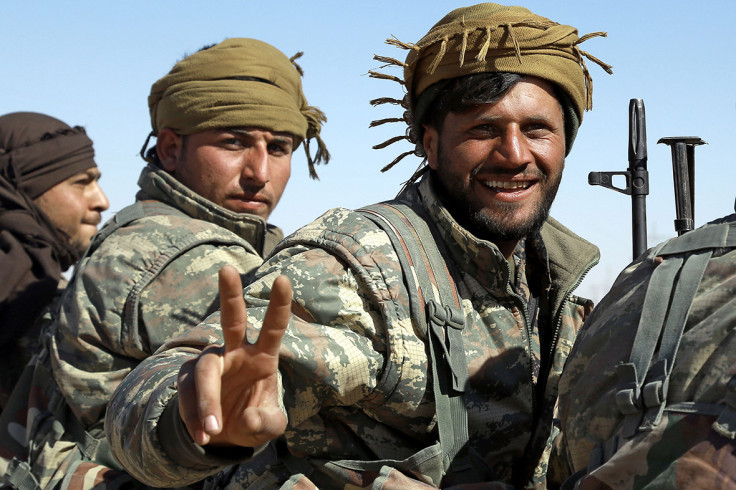 Officials told the Associated Press that the White House has made clear the weapons were being given for short-term use to reassure the Turks that the additional weaponry will not be used by the Kurds in Turkey.
"The fight for Raqqa will be long and difficult, but will ultimately be yet another defeat for Isis and another step toward eliminating the Isis threat to peace and security in the region and the world," White noted emphasising on the Trump administration's priorities.
White did not mention the kinds of arms that will be provided to the Kurds or a timeline for handing over of the weaponry, but White House officials told the Associated Press on conditions of anonymity that 120mm mortars, machines guns, ammunition and light armored vehicles were possibilities. The officials added that artillery or surface-to-air missiles will not be provided.
The officials also said that the US administration is looking to hand over the weapons as early as possible.
A congressional aide told the AP that White House officials informed relevant members of Congress on Monday evening.
Turkish President Recep Tayyip Erdogan is due to visit Washington next week.