The Kurdish-Arab alliance of the Syrian Democratic Forces (SDF) has launched a fresh offensive against Isis as it advances towards Raqqa, the Islamist militants' stronghold in the country.
The aim of the mission, in which the SDF is backed by the US-led coalition fighting Isis in Iraq and Syria, is to liberate the Tabqa Dam, located 40km (20 miles) from Raqqa.
"The offensive was led by the dedicated multi-ethnic Syrian Democratic Forces [SDF] and supported by the Coalition," a statement from the Combined Joined Task Force (CJTF) confirmed on 22 March. "The coalition supported this offensive with air movement and logistical support, precision airstrikes, Apache helicopters in close air support, Marine artillery and special operations advice and assistance to SDF leadership."
The dam is a strategically critical target in the fight against Isis. The location has been used as an Isis headquarters, prison for high-profile hostages and a training centre since it was seized in 2013. According to the military, taking control of the dam will cut off the city from three sides and give the SDF an advantage point towards its liberation.
The US military announced on 9 March that it has sent an additional 400 troops to Syria to help allied local fighters capture the Isis stronghold of Raqqa. In the past four month, they have conducted more than 300 airstrikes around Tabqa and Raqqa, but the military pledged to "take every precaution" to preserve the dam's integrity as its destruction could lead to a humanitarian crisis, given its role in northern Syria's economy, agriculture and way of life.
Kurdish-led Syrian Democratic Forces (SDF) successfully fought against Isis to liberate the city of Manbij in August. "It takes a special breed of warrior to pull off an airborne operation or air assault behind enemy lines," said CJTF Colonel Joe Scrocca, "The SDF and their local Syrian Arab Coalition fighters, have proven to be the most effective ground force against Isis in Syria – and they are proving that once again with this daring operation."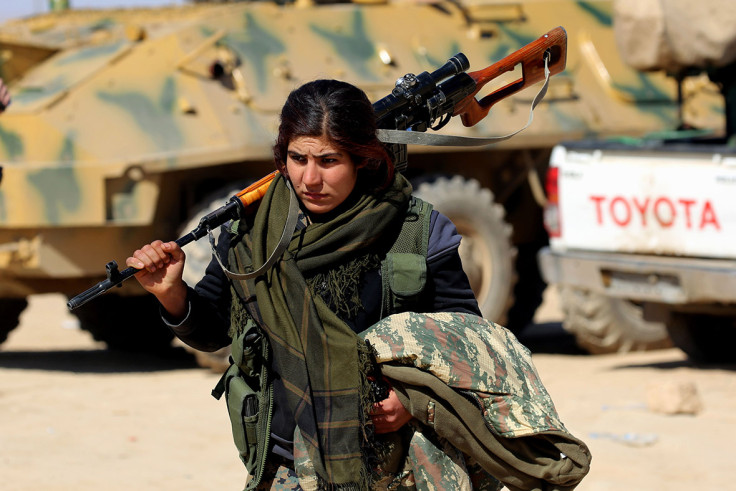 Turkey has vehemently opposed the US backing of the SDF in retaking Raqqa. The country considers groups linked to the SDF such as the Kurdish People's Protection Units (YPG) and the Democratic Union Party (PYD) as terrorists affiliated to the outlawed Kurdistan Workers' Party (PKK).
The Kurdish militants have also recently won support from the Russian military, who have agreed to train the fighters, as Reuters reported on 20 March, bringing Washington and Moscow on the same side of the conflict.